ATIKU, BUHARI NOT COMMITTED TO RESTRUCTURING -Sen. Umeh
The senator representing Anambra Central Senatorial District, Chief Victor Umeh, on Friday, said the restructuring plan outlined by the presidential candidate of the Peoples Democratic Party, Alhaji Atiku Abubakar, was not clear.



Umeh, who said restructuring was integral to Nigeria's development in all ramifications, however, noted that it should not be reduced to mere political propaganda.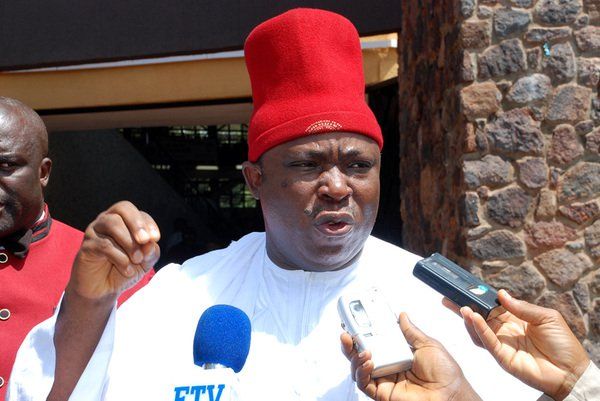 He said both the All Progressives Congress and the PDP had not shown strong commitments to restructuring, the way Nigerians desired it.
Umeh added that the recommendations of the 2014 National Constitutional Conference should be revisited.
He said Nigeria would not make any progress without the implementation of the recommendations of the confab.
Victor Umeh noted that any political party that did not commit to restructuring in specific terms did not wish the country well.



"That national conference had far-reaching decisions that would help this country.
"It also had the best brains in the country from all walks of life, numbering over 400.
"Restructuring Nigeria would make the economy of the states to rebound because people will return to their original source of comparative advantage, as the zones will become competitive, and not what we have today where state government officials go to Abuja monthly to collect allocations.



READ MORE: INNOSON'S LAWYER, PROF. MCCARTHY, RETURNS AFTER MEDICAL TREATMENT ABROAD
"Both the APC and the PDP have not made firm commitments to restructuring Nigeria, and any party that does not see restructuring as the cynosure of all eyes does not wish Nigeria well," Victor Umeh said.
Comments
comments