By Nnenna Joseph 
Foodies have a way of figuring out the best places to whet their appetite. If you are in a new town and need a place to eat homemade, mouth-watering African dishes, you will not regret trying out these top-rated suggestions of ours. Anaedoonline.ng reporters have done due diligence and have found the best places you can chow better food in the five south east states. 
Every restaurant has a signature meal, a meal that is their most rated by their customers, as an extra, we will tell you which meal is the restaurant's signature food. 
Five Star Restaurant Anambra- (Onitsha/Awka) 
Five-star restaurant has distinguished itself in Anambra as the premium spot for finger liking soups and native delicacies. A restaurant that started in a shop inside Onitsha main market as a local bukka has a heart warming success story. 
The taste of the food, the spot's customer-friendly setting, and price friendliness, got the restaurant a spot in the heart of Onitsha main market traders. 
In no time, it was due for expansion, staying inside the market was not sufficient to meet its clientele needs. The restaurant moved to its current location at Ridge road Onitsha with better quality foods and packaging- a story of hope. Subsequently, it has opened up another branch in Enugu Onitsha Expressway Awka.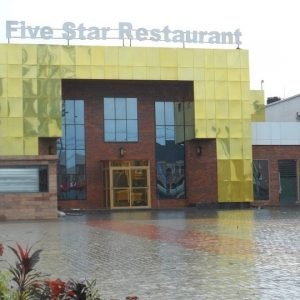 Five star has kept its taste and unique propositions till this day. A plate of food sells for N1,500 to N2,000. It is a go-to spot for anyone who wants to enjoy premium quality meals in Anambra state. 
Customers agree on their Onugbu soup, which gives the original Anambra onugbu taste, a fine blend of Ogiri and Mangala fish- simply mouth-watering. 
Ntachi Osa started as a low budget food spot in Enugu town and has remained so till date. Low budget does not mean low quality is Ntachi Osa's trademark. Ntachi Osa literally means- "eating ulcer away". 
The brand started as a bukka, gaining customers by dishing premium meals- native soups especially. 
In no time, the restaurant became a household name and expanded into a magnificent building where it is resident till date.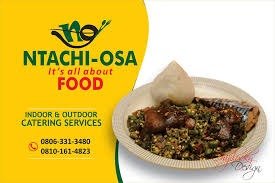 A plate of food goes for N800 to N1,500 depending on the extras the customer adds. Ntachi Osa is a flourishing brand, makes tasty, hot, mouth-watering local dishes and intercontinental dishes.
Customers agree on their Nsala and Onugbu delicacies which have a lot of gallops and tastes like homemade mama's pot. 
Top 5 Worst Roads In South East

Jevinik rules Abia's cuisine in Aba. Jevinik is a restaurant that distinguished the restaurant business in the late 90s in Abia state. It has stuck to its tasty meals in its branches all over the country. In Abia, there is an influx of fancy restaurants and eateries at every turn but when there is a need for home made tasty native foods, Jevnik is the go-to spot.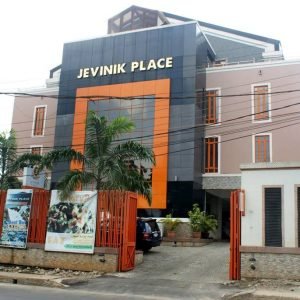 Customers swear by its culinary skills and package. Unlike others, food is not cheap, Jevnik sells for N1,500 to N3000. 
Ibari ogwa in Owerri imo state- the headquarters of Ngwori in south east Nigeria. Ibari ogwa is not just a brand it is a feeling. When someone says they are going to Ibari Ogwa it is as good as saying- I want to go and enjoy myself. You will treat yourself to tasty, finger-licking, local delicacies in the most luxurious ways. The restaurant is prided as one of the most popular in the south east. It walked into a saturated market, made a name, and is still topping the list till date.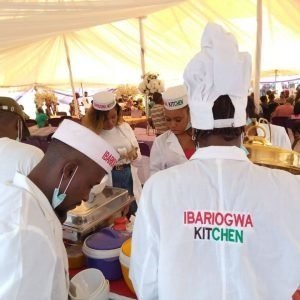 Ibari Ogwa is not for the faint-hearted, price depends on order. You can order a whole goat and have it prepared as a barbecue. For regular meals, its price ranges from N1,000 and above.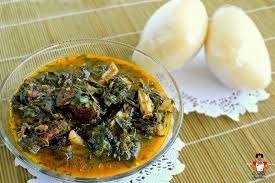 There are so many signature delicacies, but the legendary "Ofe Owerri" makes top of the chart. 
Ebonyi- Native Delicacies 
Native delicacies- the king of native delicacies as its name implies, has its branches in many states in Nigeria. Its Ebonyi outlet is dominating the city of Abakaliki with its tasty dishes and airy space. 
It is one of the spotlights in the city, welcoming visitors, townsmen, and bypassers. It is strategically located and has its grip on the masses.
Native delicacies is known for their native dishes, which includes native soups, continental dishes, adopted dishes, native appetizers and desserts ie Nkwobi, Abacha, ugba etc. A plate of food cost about N1,500. It is a worthy try.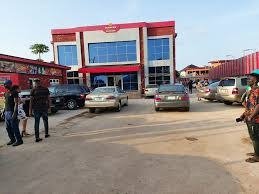 Its signature dish is their custom made barbecue, the best in Ebonyi state, many swear by its taste and affordability. 
Comments
comments
Post Disclaimer
The opinions, beliefs and viewpoints expressed by the author and forum participants on this website do not necessarily reflect the opinions, beliefs and viewpoints of Anaedo Online or official policies of the Anaedo Online.