The definition of beauty is not standard, women are beautiful across various tribes and divides. It is impossible to isolate some women as more beautiful than others. Having said this, there are some women who we consider as on top of their career who are keeping it elegant and classy, staying beautiful while on their business. Igbo women rank No 1 on the beauty radar in Nigeria, Even Yorubas refer to a very beautiful Yoruba girl as "Ojo omo Ibo", meaning she looks like an Igbo girl. Let's look at some of our beautiful Igbo ladies winning out there.
Genevive Nnaji
The 41-year-old actress is unarguably one of the most beautiful faces ever to grace our screens. The screen goddess has been in the movie industry for more than 20 years, starring in more than 100 movies over the years. 
Meet The Pretty Little Girl Everyone Say Is The Definition Of Beauty (Photos)
With over eight million followers, she stands as one of the highest followed actresses in Nigeria. She is a definition of aging backward.
Bianca Ojukwu 
The famous controversial Bianca, who stirred up a media uproar was and still is definitely a sight for the sore eyes. The first African to win the Miss Continental beauty pageant, she is a multiple international pageant titleholder. Bianca's beauty is one that made stories and drew attention back in the days, little wonder Lieutenant-Colonel Ojukwu was mesmerized by her. 
Chimamanda Ngozi Adichie
The general notion is that every bookish is boring, but not with this Igbo born writer Chimamanda Ngozi Adichie. Described by The Times Literary Supplement as "the most prominent", the writer has several books under her belt, keynote speaker at lectures which has sparked intense conversations both online and offline.
6 Benefits Of Being A Celebrity In Nigeria
This beaut stays queening in all areas with classy styles from Nigerian designers which she displays on her Instagram page. There is no denying that Chimamanda is one beautiful woman with her natural afro 
Chidinma  Ekile
The Kedike crooner with her golden voice is an undeniably beautiful lady. The artiste who hails from Imo state came to the limelight in 2010 after she won the third season of Project fame, ever since then she has continued to thrill fans with her beautiful voice. With her petite body and baby face, the singer is surely a stunner.
Linda Ikeji
Billionaire media mogul, Linda Ikeji might have her share of controversy but one thing you cannot deny is her beauty. The blogger cannot be a model back in the day without having the looks, her glowing chocolate skin sets off her quite impressive height 
Rita Dominic       
Royal born actress from Aboh, Mbaise Imo state is one of the most beautiful women in the movie industry. Rita Uchenna Nkem Dominic Nwaturuocha is a talented actress who was among the early set to imprint their mark in Nollywood. At 45, Rita is still a show stopper with her milky skin tone and fiery eyes.
Sally Mbanefo 
Former DG of the Nigerian Tourism Development Corporation, currently the Commissioner of Mineral Resources, Tertiary Education, Science and Technology in Anambra State. Sally Mbanefo at 50 plus is one woman who screams class and beauty from a mile away, right from her ivory tone skin to her high cheekbones that give her this English look. Sally is sure one beautiful woman.
Top 10 Distinguished Igbo Businesses
Sandra Okagbue
Ex Delta soap model, Sandra Okagbue, is one hell of a looker. The Anambra state born model, entrepreneur, and part-time actress has several pageantry titles under her belt, she has the looks of royalty. The ex-beauty queen has a child together with singer Flavour Nabania. With her ever young looks, it's hard to guess her age. 
Nkemdilim Begho Uwaje
She might not look like one of the familiar faces you know, but this is one Igbo queen making giant strides in her career. Founder and managing director of Future Software Resources Limited, an IT solutions provider focused on online solutions, e-learning, and IT security. Born to Nigerian-German parents, her mixed ancestry sure gave her an edge in this beauty thing. Clear flawless skin and a beautiful face to match it.
Audrey Joe-Ezigbo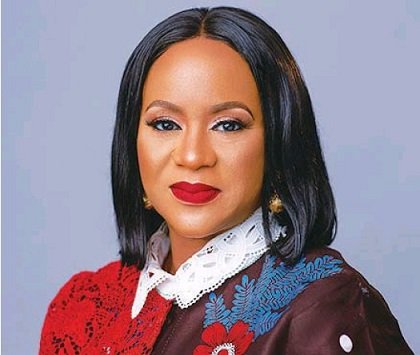 Co-founder and deputy managing director of Falcon Corporation Limited, Audrey is a serial entrepreneur building her oil empire. She is a woman who is aware of her strength and wears it well.
Comments
comments