Wakanow is an online travel reservation firm. If you want to book a flight, if you want to book a hotel room on arrival or before departure, if you want assistance for your visa application process, if you want to be in the wagon of holiday packages in your destination country, among other travel matters, Wakanow.com is the go-to site. Have you dealt with the site before? How much do you know about them?
Here are five facts you need to know.
1. You can pay small small
Are you broke but must make that journey? Don't worry, with Wakanow Pay Small Small (PSS) package, you can book flights with 25% down payment and pay the rest "installmentally", as Nigerians say.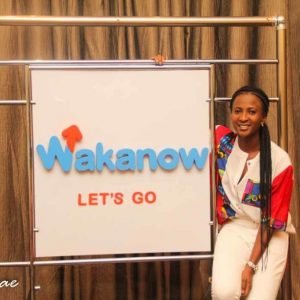 Not so fast. There is a catch. Catches actually. Every Nigerian conversant with the promo terrain knows not to cheer until after reading the anti-joy terms and conditions. For Wakanow Pay Small Small, the conditions are quite a handful; here are the most relevant three:
a) You must complete your payment a week before the departure day. b) Tickets and access to booked facilities are not given until the last payment is made. c) You lose your down payment when you default. In some cases, the company will charge you more than the down payment for "service rendered".
The hustle is real.
2. Wakanow has a prepaid card
Just like PayPal or your bank-enabled MasterCard, Wakanow has a card you can use to purchase their service. You may request this card on their site and have it delivered to you, you may visit a Wakanow Travel Centre and order the card, or you may go to their Bank Partner and makers of the card in any UBA branch and order the card.
And it is not just Wakanow services that you can use this card for; more than that, you can shop with the card worldwide, on any site that accepts Visa Card.
See also: The story of TSTV's struggle to survive in Nigeria
The advantage of using it on Wakanow site is that it attracts zero transaction fees, and affords you the opportunity of earning points, the more you shop points that are four times the reward you get from using it elsewhere can be converted to a bonus for further purchases on the site.
You do not need to link your account number with this card.
3. They have stinking reviews
Every company has its share of unfavourable reviews. It is not a shame; Amazon, Apple, Facebook, Microsoft, name the big boys, they have one-star reviews in thousands upon thousands. Why is this worth knowing about Wakanow? Because there are not so many reviews of Wakanow online but the few ones there are largely negative.
These bad reviews are based on the expensive pricing, difficulty, if not impossibility, of getting refunds, poor customer service, general incompetence.
4. They have gone international
Wakanow is not just the biggest Online Travel Agency in Nigeria with over twenty centres in the country, it is arguably the biggest OTA in Africa having offices in Ghana, Kenya, and Rwanda. Beyond Africa, they equally have offices in Dubai and the United Kingdom. In fact, it was an international event the South African World Cup that made the company well-known after they went to the event as FIFA Travel Partner for Nigeria.
That's not all with their global push. According to the CEO and co-founder, Obinna Ekezie who has won awards for his entrepreneurial strides in the industry commented on the fact that the company is on an expansion drive, set to open twenty new offices around the world.
They also have a package called Travel SIM in which you have a SIM card that has no national limit which enables you to make calls without issues such as roaming and switching rates. You enjoy a fixed rate; additionally, this SIM has a call-back feature. Another brick to the wall of Wakanow international efforts.
5. Wakanow is not the only travel agency in Nigeria.
Founded by Port Harcourt-born, ex-NBA player, Obinna Ekezie in 2008, Wakanow is the first. Thirteen years on and counting, the travel industry is full, if not crowded. Legit.ng, in 2018, draw a list of top-ten travel agencies in Nigeria. This list includes Mayfair Travel Nigeria Limited, Airgate Travel and Tours Limited, Zenith Travel and Tours, Dip Tour Limited, Jolie Global Travels and Tours Limited, God's Power Travels, Gadeshire Travels and Tours Limited, Aeroport Travels & Tours Limited, Travelstart and, on the fore, Wakanow.
While these companies share the trend of being Lagos-based (except Jolie Global Travels located in Garki, Abuja), you might have to rely on a strong personal recommendation to make your choice.
Comments
comments
Post Disclaimer
The opinions, beliefs and viewpoints expressed by the author and forum participants on this website do not necessarily reflect the opinions, beliefs and viewpoints of Anaedo Online or official policies of the Anaedo Online.