It is no news that there are several outstanding Igbos taking giant strides and breaking barriers outside of Nigeria. The Igbo people of Southeast and South-south, Nigeria are known for their exceptional, distinct work ethic and smartness which has always made them stand out. Sometime in 2016, in an article titled "The Most Brilliant Black African Race – Facts And Figures From The US Academic Report" on Africanevents.com, explained a US report chart that put the Igbos as the most intelligent black race miles ahead of others.
Over the years, there have been Igbo people in places of power at various levels of fields across the globe, several at the helm of things in their various careers. In honor of these Igbo true-bloods making us proud abroad, we bring to you outstanding Igbos in the diaspora.
Commander Kelechi Ndukwe 
On April 2, 2021 commander Kelechi Ndukwe became the first Nigerian, and Nigerian-American to assume command of a US Navy Guided Missile Destroyer, USS Halsey (DDG-97), in US Navy history.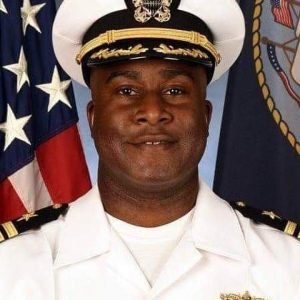 As the first Nigerian-American to command the ship, the new role is the zenith of his 18-year career in the US navy which started with him working as an auxiliaries officer in 2003, a year after obtaining a master's degree in national security and strategy studies from the US Naval War College.
Commander Kelechi Ndukwe is from Akoka-Item in Abia state.
Obinna Ukwuani
Around June 2020 a Nigerian was appointed the chief digital officer of the bank of Kigali. His name was Obinna Ukwuani. Bank of Kigali is the largest bank in Rwanda with more than 79 branches and over a thousand staff. 
This is an astounding feat for someone who has no national ties to the country.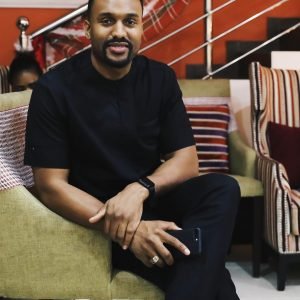 Kaycee Madu
Kelechi Madu who goes by the alias Kaycee Madu on August  25, 2020, became the first Nigerian to ascend the office of the Minister of Justice and Solicitor General of Alberta, Canada. 
Kaycee Madu is a definition of hard work, determination, and smartness, you can call that the Igbo blood in him. He has steadily climbed up the ladders since 2005 when he migrated to Canada with his wife for her postgraduate studies at the University of Alberta. He was described by the premier as a trailblazer.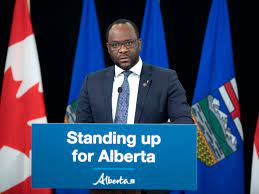 Kaycee Madu was born in Owerri in 1974 and had his university education in Lagos. He was called to the Nigerian Bar before leaving the country.
Lawrence Okolie
Born to Igbo parents in Hackney, London, England, Lawrence Okolie holds the World Boxing Organization (WBO) Cruiserweight title since March 2021. 
At the regional level, he held the Commonwealth cruiserweight title from 2018 to 2019, and the British and European cruiserweight titles separately in 2019. Okolie is known for his long reach and punching power. As of October 2020, he is ranked as the world's seventh-best active cruiserweight by The Ring magazine and ninth by BoxRec.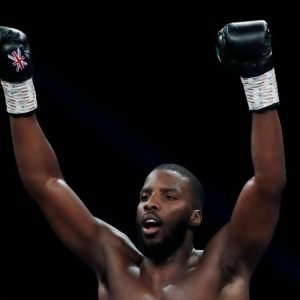 The boxer with Igbo ancestry officially announced his decision to turn professional on 18th January 2017 and ever since, he has been in 16 fights. In all the 16 fights, he has never lost one as a true son of the soil.
Professor Charles Egbu
Igbos they say excel very well in business, but they've proven again and again that they can excel in absolutely any field, a case in point is Professor Charles Egbu. An Eagle in the academic field, Charles Egbu assumed the seat of the Vice-Chancellor of the Leeds Trinity University, UK, in November 2020. 
An excellent academic, Egbu was the pro-vice-chancellor at the University of East London and Dean of the School of Built Environment and Architecture at London South Bank University. He was previously at the University of Salford, Glasgow Caledonian University, and University College London.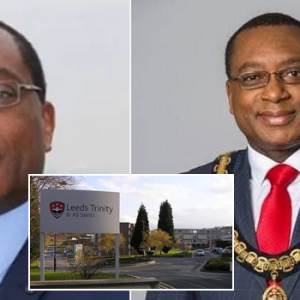 He was director, trustee, and chairman of the professional standards and knowledge committee of the Association for Project Management (APM). In May 2017 he was admitted to the Worshipful Company of Constructors and earned the Freedom of the City of London. He was the president of the Chartered Institute of Building CIOB for 2019-2020. He was a governor and member of the London Design and Engineering UTC. He sure has a daunting profile. 
Charles Egbu is a proud Igbo son from Abatete, in the Idemili North Local Government Area, Anambra State of Nigeria.
Akunna Cook
On March 3rd, excited Akunna Cook tweeted about embarking on a journey with the Biden-Harris administration as the Deputy Assistant Secretary of State for African Affairs. In this role, Ms. Cook oversees the development of U.S. foreign policy for Southern Africa, as well as economic and regional issues including trade, investment, climate, health, multilateral engagement, democracy, and human rights.
Akunna Cook was born to Igbo-Nigerian immigrants. A proud daughter of the soil making her people proud.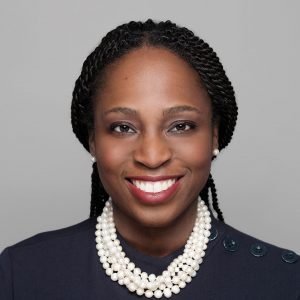 Njideka Udochi
She comes from a family of high achievers, Njideka Udochi is a younger sister to the famous NOI- Ngozi Okonjo Iweala. 
Dr. Udochi, who founded Millennial Family Care in 2003, was announced Baltimore Magazine Top Doctor in 2019. She is recognized as a top primary care doctor in Maryland and beyond and is featured as a medical expert on doctors' interviews on CNN, FOX News, CNBC, etc.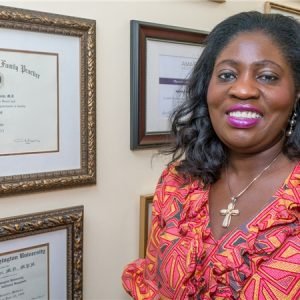 7 Igbo Celebrities With Global Accolades
Dehlia Umunna
Dehlia Umunna made history as Harvard's first Nigerian Law professor in 2015, according to Harvard Law Today. Umunna serves as deputy director and clinical instructor at Harvard Law School's Criminal Justice Institute (CJI). Professor Umunna is a nationally renowned expert on criminal law, criminal defense and theory, mass incarceration, and race issues.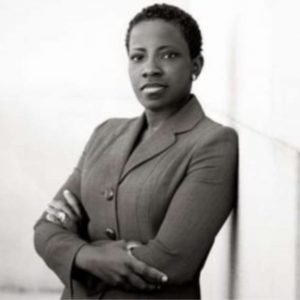 Umunna was born in London, England, in 1973 to a Nigerian father and a Sierra Leonean mother, and she grew up in Nigeria. She has two brothers.
Dr. Onyema Eberechukwu Ogbuagu
Onyema Ogbuagu is a Nigerian-born researcher and medical doctor who has spent his career investigating some of the world's most pervasive infectious diseases including HIV/AIDS and Ebola, just to name a couple.
He is the son of  Abia state University former vice-chancellor, his mother is a professor of Sociology. as the Igbos say, a snake will definitely give birth to a long thing.
Ogbuagu studied medicine at the University of Calabar, Cross River state, and graduated in 2003 he got his board certification for AB of Internal Medicine, Infectious Disease in 2012.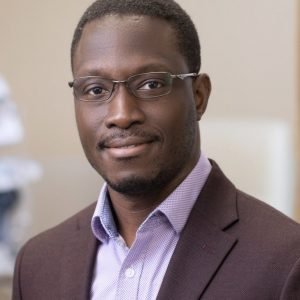 Currently, Dr. Onyema Ogbuagu is an Associate Professor of Medicine, he is a clinician-educator track and Director of the HIV Clinical Trials Program for Yale AIDS Program, Section of Infectious Diseases of Yale School of Medicine.
Dr. Ogbuagu is Yale's principal investigator for many investigational therapeutic and preventative clinical trials for COVID-19 including remdesivir (FDA approved), leronlimab and remdesivir and tocilizumab combination therapy as well as the Pfizer/BioNTech Vaccine trial.
Chika Ofili
According to an Igbo adage, "a na ebido na nwata mara mma puta na-okorobia" which translates that greatness starts from a young age. Igbo greatness does not just flow in the elderly, the young are not exempted. 
Chika Ofili is another show of Igbo excellence, he discovered a new mathematical formula that made the study of mathematics easier.
In an article in an educational journal, his mathematics teacher, Miss Mary Ellis who is also the head of the maths department at Westminster Under School said Chika discovered the new formula after a holiday assignment.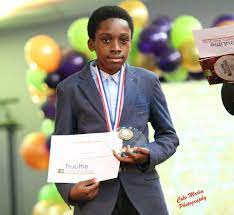 Kene Ilochonwu
Kene Ilochonwu a black immigrant in Alberta. In November 2020, Kene broke the 113-year-old history of the Law Society by becoming the first black Alberta Bencher of the Law Society. Kene was sworn in as a Bencher on February 25, 2021.
Prof. Ndubuisi Ekekwe
Professor Ekekwe is best known for his works in alternative energies, biomedical engineering, medical robotics, and neuromorphic engineering. Ekekwe invented a special method of controlling the dexterity of medical robots used for invasive surgeries.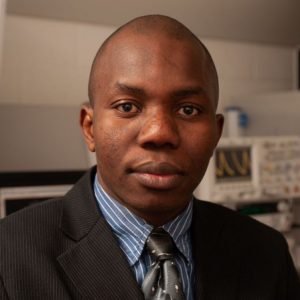 His working experience includes Analog Devices Corp where he co-designed a generation accelerometer for the iPhone and created the company's first wafer level chip scale package for inertial sensors. He is a player in the U.S. semiconductor industry where he develops innovative microchips and invented a micro-controller for medical robots.
Igbos, scorned in Nigeria, making waves globally
Professor Ndubuisi Ekekwe is also a writer and a regular contributor to the Harvard Business Review where he writes on innovation, technology, and business with a focus on Africa.
Ken Olisa
Sir Ken Olisa, is Her Majesty's first black Lord-Lieutenant of Greater London. 
Sir Kenneth Olisa OBE is a businessman and philanthropist, the founder of two technology merchant banks, and the first British-born black man to serve as a Director of an FTSE-100 company (Reuters)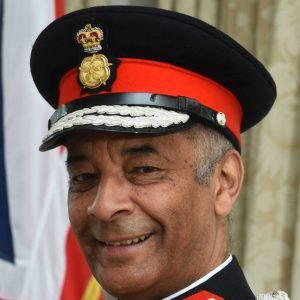 He founded and led the AIM-listed technology merchant bank Interregnum and now leads Restoration Partners. Ken Olisa is Past Master of the Worshipful Company of Information Technologists.
Tony Chike Iwobi
He is a well-respected Italian Politician, Tony was elected as a member of the senate in 2018. Tony Chike Iwobi was born in Nigeria and moved abroad for his tertiary education.
Iwobi is the founder and since 2001 managing director of Data Communication Labs Ltd. Previously he worked for AMSA (Azienda Milanese Servizi Ambientali) and has worked for a company in Roveredo, Switzerland.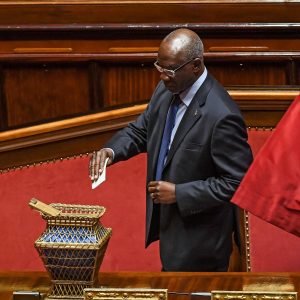 We also have Chinwetel Ejiofor and his sister Zain Asher. In fact, the list of Igbos excelling and leaving their mark on the sands of time is inexhaustible, as the Igbos will always say "Igbo nwere mmadu" which means that Igbos have notable people.
Follow us on Twitter
Comments
comments
Post Disclaimer
The opinions, beliefs and viewpoints expressed by the author and forum participants on this website do not necessarily reflect the opinions, beliefs and viewpoints of Anaedo Online or official policies of the Anaedo Online.