If you find yourself in Enugu or, in fact, any part of the southeast, you are in luck – there are dozens of places in the coal city where you, or you and your partner, or you and your hood can go and have massive fun. We know you are caught up with work or/and raising a family or/and other stuff that eat up your time, but the truth must be said to you: You have only one life and sometimes you need to have fun. Nigeria is at a stage where we could scream, winter is coming. Have fun while you can. Here are the top hideouts in Enugu city and its environs. 
Ugwueme and Udi Hills
Not afraid of height? Then consider these hills; it is an excellent location for hiking and an after picnic.
The Ugwueme and Udi hills are hundreds of feet above sea level, must be very cold. You will literally feel on top of the world there, it presents a picturesque view of its environs. Underneath lies the coal mine where there are tourist tunnels if you decide to check it out.
This a good place to exert energy.
Enugu Golf Club
Set on 1,097 hectares of a lush green field, the 18 holes 360 yards (330 meters) green international standard golf club attracts both local and international golf tournaments in conjunction with golf associations all over the country. 
It is a place where you can kick back and luxuriate in the green savannah, or better still pick up your own stick and swing. It is a refreshing escape for sports lovers. 
Arriba Entertainment Center
It is a refreshment and relaxation lounge where you swing by on your way back from work. It is said that their fresh chicken barbecue, marinated catfish, and cocktails will leave you coming back for more.
They also have a pool to help soothe your nerves. 
Silicon Hill 
The hill lies hundreds of feet above sea level and is very rich in silicon, hence the name. It is a raw material essential for the manufacturing of glass.
The seamless blend of valleys, plains, and hill of silicon hill environs offers an astonishing view from the top.
Ezeagu Tourist Complex
This is the place to be if you are looking to get in touch with nature, Ezeagu  tourist complex offers absolute tranquility to calm and soothe tourists. 
Top Ten Places To Have Fun In Owerri
It is made up of a 3-kilometer cave, a waterfall, a natural spring, and a lake, just right for picnics and other leisure activities. It is within a 30-minutes drive from the city center.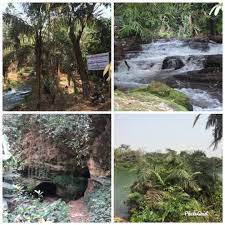 Milken Hills 
True to the state's name 'Enu Ugwu' there are literally hills everywhere you go, and they add to the aesthetics of the state. 
The Milken hills named after one of the earliest colonial administrators stand more than 100 ft above sea level, it offers a spectacular bird-eye view of the Enugu metropolis. It stands as a giant guard welcoming you, as the first road that leads to the city winds through the foot of the hills.
The hills were rich in coal, several tunnels and relics from coal mining can be found underneath the hills. Beneath the hills, lie Iva valley.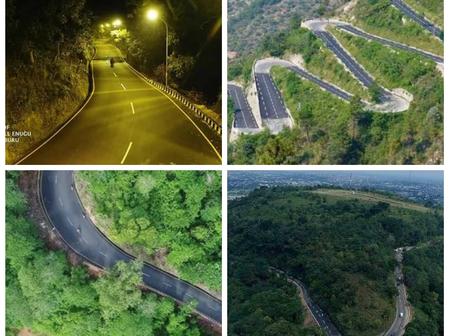 Polo Park Mall
It is classified as the first world-class shopping mall in Nigeria, with a retail area of 242,000 sq ft (22,500 m2) Polo Park Mall is both a tourist and resident's delight.
It is practically a one-stop place for everything you need, fun and errands alike. Polo Park comprises of the usual mall setup: popular ShopRite, food courts, supermarkets, and above all a giant Ferris wheel stands at the center of the park.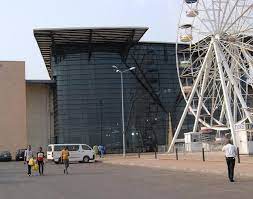 Ani Ozalla Lake
Just like the famous Agulu lake, Ani Ozalla lake is dedicated to a deity and occupied by crocodiles.
Ani Ozalla lake is a natural lake and shrine located at Ozalla Nkanu West LGA. There is a large presence of crocodiles in the water, they are believed to be the goddess of the lake/shrine. 
The crocodiles only appear when summoned by the priest who comes bearing offerings like fowls, palm wine, or Kolanuts. 
Opi Lake Complex
What is fun in Enugu without visiting the lake of seven wonders, the Opi lake complex is best explained as nature at its best.
Otherwise known as the Opi Lake System, it is a fusion of seven lakes from different communities in Nsukka. These seven bodies of water are all interconnected and link up to one body of water in Opi.
The lake system comprises of Ozzi, Ogelube, Uhere, Orufu, Ikpa Eze-agu iyi and Nkpo.
These lakes are all unique in different ways, the Ikpa lake which is located south of Ezeagu Iyi and Ogelube covers about 2 kilometers in the midst of a thick forest. It is a holy place for traditional worshippers and has religious symbols.
Uhere river meanders in between Eze-agu Iyi and Ogelube lakes with a fine sand beach, a heavy presence of crocodiles and other water creatures, interesting right?
The Ozzi lake is about 9m deep and 7km wide, which makes it possible for canoe movement. it is situated in Ugwu-Ozioko. While Eze-agu Iyi and Ogelube lakes are just 50m apart, Orufu and Nkpo are located towards the east of Ikpa Lake. These amazing water bodies make up the Opi Water system.
In Ogbozalla Opi, there is also a waterfall called 'Uhere'. It is believed to always announce the death of someone who is likely to be a prominent member of the community through thunderous and frightening sounds as the water cascades down. 
Akpugoeze Monkeys 
In the remote village in Enugu, Akpugoeze a rare species of monkeys found nowhere else in the world is preserved by culture and tradition. This species of monkeys Cercopithecus Sclateri is a sight for sore eyes, tucked away from the busy city a trip to Akpugoeze might be that fun and exciting trip you seek.
Follow us on Twitter 
Comments
comments
Post Disclaimer
The opinions, beliefs and viewpoints expressed by the author and forum participants on this website do not necessarily reflect the opinions, beliefs and viewpoints of Anaedo Online or official policies of the Anaedo Online.