In 2016, FC Ifeanyi Ubah won the Federation Cup, Nigerian's equivalence of The FA Cup, beating Nasarawa United on the final day. The following year, the club participated in CAF Confederations Cup. It was a big deal, the victory.
Since Old Anambra was split into Anambra and Enugu States in 1991, no football club from Anambra had ever won a trophy. Considering the quality of human resources Anambra contributes to football in Nigeria and overseas, this record was unflattering.
None of the recent Anambra past governors have shown remarkable love for sports. Anambra should be dominating sports festivals but isn't, Anambra should be dominating team sports but are not, Anambra should have a top club in the Premier League, but will no longer be represented in the league next season.
This is unacceptable. This is a shame.
What went wrong? I must warn you a lot, so much that it could have become a basic reading of how not to run a football club.
How not to run a football club 101
1. Don't make your club one and the same with you
Ifeanyi Ubah bought the club in 2015. In six years, he failed to do something basic and lasting. He failed to separate the club from himself. It is Ifeanyi Ubah's club, it's Ifeanyi Ubah's personal club. He is the financier of the club and he is also the management.
Who is the Executive Director (or its equivalent) of Ifeanyi Ubah? You can't know this. I am a journalist and I had to Google the name. It is how it was made to be. The director is not meant to be known. It is not the director's football club. It is Ifeanyi Ubah's club.
He is the owner of the club, the financier, the manager, and the face of the club. When Ifeanyi Ubah became a senator, he became busier and, some would say, broke, and the club suffered.
Read this – Here is what his salary would look like in naira
Emeka Odikpo, a famous radio commentator reacting to the relegation of FC Ifeanyi Ubah said, "Ifeanyi Ubah removed his eyes too much from the club and allowed so much distractions of politics and other interests [derail him]. To survive in the Nigerian league, it's always 'eye on the ball'."
Chris Abakare, a football coach, pointed out that the bitter lesson for Ifeanyi Ubah is that "everything should not be built around the proprietor of the club, as this doesn't augur well for the progress of such a club in the long run."
We are in the long run and Ifeanyi Ubah's football ship has sunk.
2. Don't build a club around one source of income
The majority of the football clubs are owned by state governments. State governments are rich and can also broke depending on who is in charge and how much they regard sports/football. This is why FIFA is against government ownership of sports.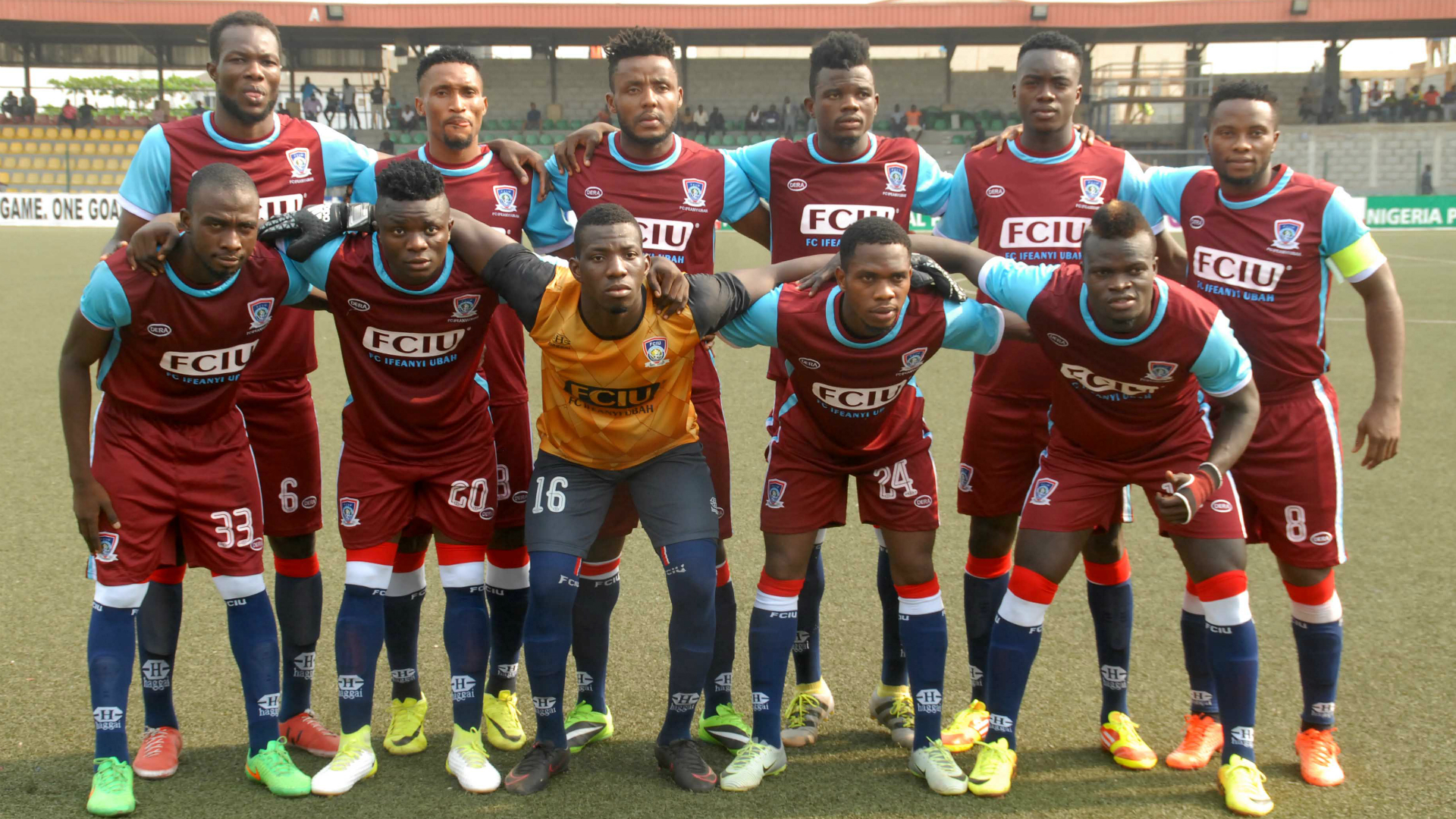 We are against state ownership of clubs because of our civil service culture. States-run clubs are, by default, badly run, salaries are owed, and no one takes responsibility. It certainly can't be the governor who has "a lot" on his desk and who may have delegated the ministry of youth and sports, the state FA, the club's board, etc to run the club.
To raise money, they may have to go through the Ministry of Finance, through the Ministry of Sports, through the states FA, etc. The red tape. The bottleneck.
So private ownership of clubs is welcomed. Our government has proved poor in running businesses and the corporate world would bring professionalism and profitability to the league. So Ifeanyi Ubah's ownership of the club that bears his name is a good development.
But his refusal to diversify its income sources is what killed his baby. Ibrahimovic owns Chelsea but network Provider Three brings hundreds of millions per year into Chelsea's purse; shirt makers are giving Chelsea 1 billion dollars over 15 years, plus others.
In short, here is a list of Chelsea sponsors. Notice the etc. at the of the list: EA Sports, financial company Fiserv, luxurious watchmakers Hublot, Korean carmakers Hyundai, chocolate markers Cadbury, energy drink company Carabao, Levy Restaurants, MSC Cruises, scent-makers Sure, Yokohama Tyres, etc.
Now, how many sponsors has Ifeanyi Ubah? Ifeanyi Ubah is a businessman and a bridge-builder, how come he didn't make companies fall over themselves to be associated with him. There is a multi-billion naira market in Nnewi, there are more multi-millionaires per mile in Nnewi than elsewhere in Africa, yet not a kobo officially came into the club.
Ifeanyi Ubah is arguably or not so arguably a divisive figure. Maybe that was why he couldn't attract investors. But then, he didn't have to pursue these sponsors himself, and perhaps, the club didn't have to be named FC Ifeanyi Ubah.
3. Separate politics from football
In August 2016, it was announced that Ifeanyi Ubah and West Ham United of London, United Kingdom reached an agreement for a partnership. A part of the statement from West Ham read: "We are looking forward to working alongside FC Ifeanyi Ubah and building a strong legacy in Nigerian football inspired by West Ham United."
It's been five years and the earth is still spherical. It has not been disfigured by the "strong legacy" the two clubs were building. What went wrong? Two words, bad business. One word, politics.
Read this – Can Ifeanyi Ubah win Anambra 2021?
I heard whispers that what killed the partnership was the issue of the ownership of the Ifeanyi Ubah's stadium which West Ham wanted to invest in. They found is a lot of stench in the politics surrounding of the stadium, so much that each paragraph was a can of protruding worms.
West Ham would not be in the middle; they ran away.
4. Don't owe your players
This one doesn't need so much analyst and I can feel a lot of clubs leaving the Whatsapp group. And that doesn't make it okay. The fact that so many clubs in Nigeria have not prioritized human resources, shouldn't make it acceptable or forgivable.
As a private investor, Ifeanyi Ubah had the opportunity to influence the system. A lot of us argue for corporate ownership of clubs but Ifeanyi Ubah's ownership of FC Ifeanyi Ubah did not fill our quivers with points. He didn't run the club with distinction. Where salaries were concerned, it was a case of "as usual".
Some clubs who owe players are still in the league. Some of these clubs get some things right. Ifeanyi Ubah was already buried in the weight of his terrible management of the club. Paying salaries at the right thing (or at all) would have been his saving grace.
Generally, FC Ifeanyi Ubah was mismanaged. A Google search would turn up abandoned Social Media handles and an amateurish, inaccessible, unsecured website. The club gives the impression of an abandoned kitchen. Ifeanyi Ubah is the owner of the kitchen, the chef, the cleaner, all. There is one person to be blamed for the fall of FC Ifeanyi Ubah: Him.
Connect with us on Facebook
Comments
comments