If you need styles to rock on your next event, lose sleep no more because we will be sharing nice and classy Agbada styles for Igbo men. Abd in case you just fell from Mars and do not know what agbada is, we will start by letting you know what agbada is and, we would go further to tell you how you can recognize them when you see people wear them. Call us petty.
Agbada also called Bubu (Grand Boubou) by some parts of Africa most especially the Sahel, influenced by the Arabs, is a super classy African dress worn mainly by men. It was not always classy, it was just practical, worn to protect traders from the punishing climate of the Sahara desert.
Agbada is called "baban riga" in Hausa and for a long time, it was seen as the symbol of affluence in the north and people in the South would see you as an alhaji for wearing this.
The agbada is a loose-fitted, often embroidered, big flowing gown with a lengthy and wide opening for your hands. The sleeves, either short or long, are sown to be gathered from time to time and rested on your respective shoulders. It is a big big-sized hole in the center for your head passage irrespective of the size of your head.
Agbada is worn over caftan and trousers making it a three-piece wear.
Women also wear agbada
Igboland is an abode to probably the cutest attires on the planet earth. Catchy prints, colourful designs, and a lot of different styles of Agbada or Clothing, it's such exceptional madness! Igbo men who are trying to modernize also accept that the world would look so ugly without having at least an African touch in everyone's wardrobes.
Read this – Wedding guest styles for ladies
The Agbada has been known to be much attached to the Africa culture, African culture cannot just thrive without them, Agbada also signifies authority as it is worn among the rulers, chiefs, or people in any commanding position or rank.
Before now, the Agbada style is only worn by the royal clan or family and among the rich ones in the society. Thank goodness everyone can wear them now!
has cultures have evolved to redefine Agbada and make it mainstream, so did Agbada styling ideas. Today, everyone can wear Agbada. It is the affordability that is problematic.
Agbada Styles For Igbo Men
Agbada as it is called by Igbo localities have taken over the Igbo fashion scene in Nigeria.
Categorically, the Agbada styles can be grouped into two broad groups, viz the long Agbada styles for Igbo men and the short Agbada styles for Igbo men, they are explained below with pictures.
Long Agbada Styles For Igbo Men
The Long Agbada styles are sown in such a way that you barely notice the trousers, they are much more below the knee and are beautiful. In those days, Igbo men would not just wear the long Agbada styles for an 'anyhow occasion' or even the Sunday service, these long Agbada styles were known as outfits that show the wealth status and the royalty of the person.
But nowadays, this is not so as the Long Agbada garments for Igbo men can be worn anytime, even in church service and other social gatherings, these long Agbada styles are also a strong shield from cold weather.
These Agbada styles for Igbo men are always Important and have continued to be styled in various designs and multi colours, they are ubiquitous and classy.
Short Agbada Styles For Igbo Men
These styles are not too long and look pretty attractive. This attire surely attracts a lot of attention and easily brings up any man that wears it. The short Agbada styles are much affordable, you don't need to get yourself in a bankrupt state in other to get them.
With just a tiny twist in your creativity and touch-ups, you will get that desired look.
When you see Igbo men in these short agbada styles adjust their sleeves, one would just conclude that the money rolling. This is not always true as these styles can be sown even with cheaper materials, in any way, it spices up your personality, if you were rated 40%, this style can take you above 70%.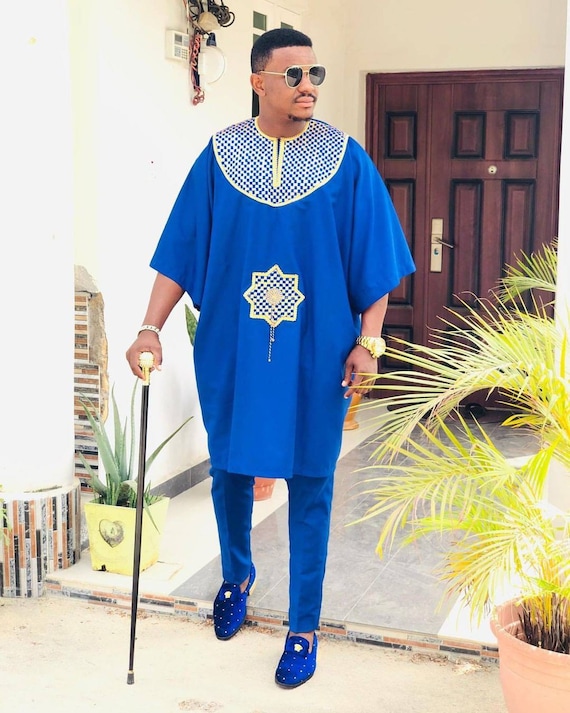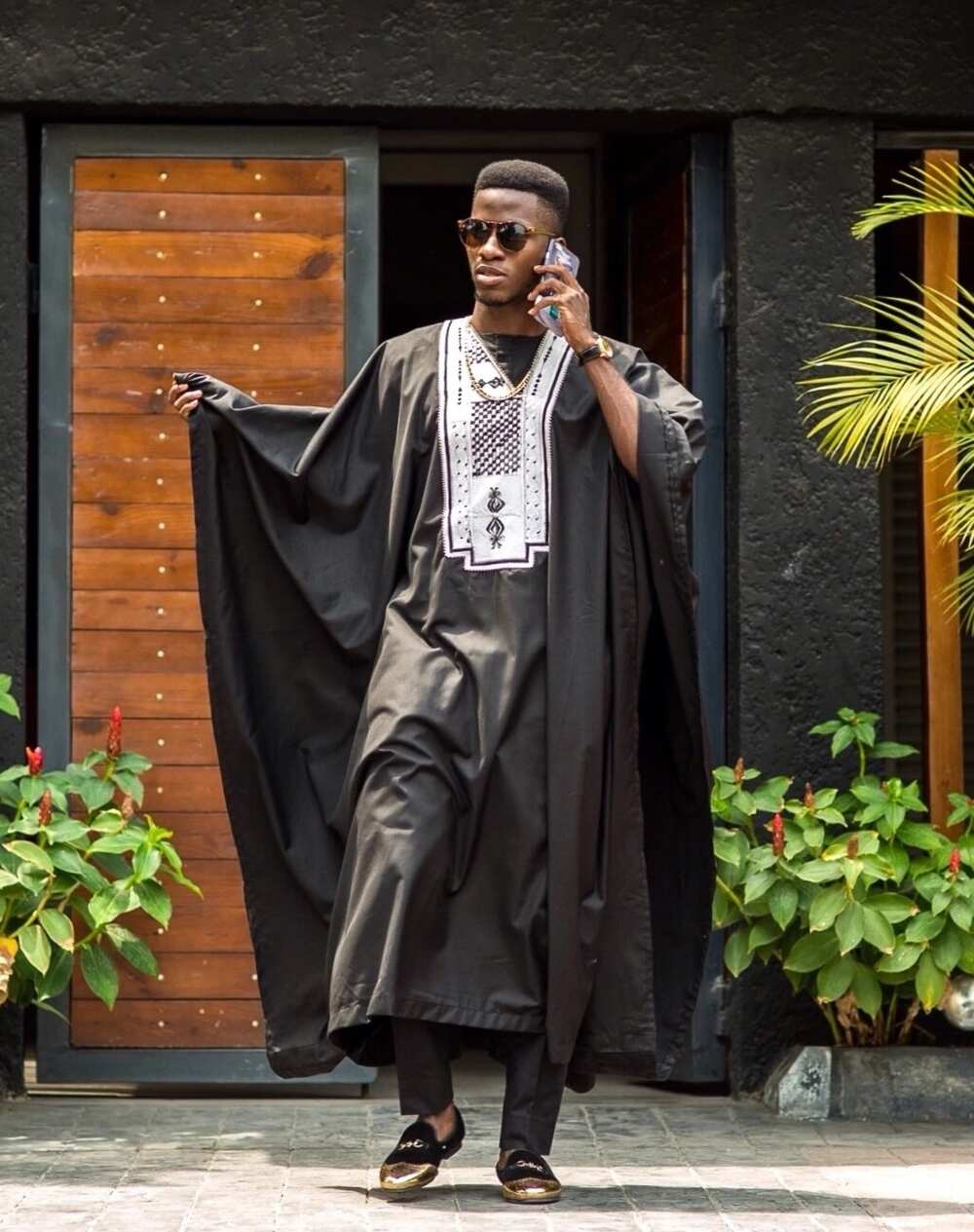 Side note: Don't fall for anyone in any of these agbada styles just for their appearance. What Agbada does is make him eligible to stand out and draw attention, and be super cool. Agbada comes in different colours and textures all of your desired choices. So does the heartbreak, if you do not look before you leap.
Connect with us on Facebook
Comments
comments