We know that adulthood comes with a lot of responsibilities. And pressure. But you owe it to yourself to strike a balance between work life and social life. You owe it, too, to the people you are hustling for. If you break down, if you are buried in the weight of your hustling, their life may get tougher but won't stop. They would find someone else to foot their bill. 
Because we have your back, we are going to help you. Here are the top places to have fun in Awka City. It is best known for being the capital of Anambra State and the home of Nnamdi Azikiwe University. But we know better as you would (soon) find out. 
Annabel Cinemas & Hotels 
Movies are so much fun especially when you are trying to relieve stress, it takes you to an entirely different world away from stress and worries.
Annabel Cinemas is one of the top places to have fun in Awka, it offers a wide range of the latest movies with popcorn and drinks to enjoy it with. Annabel Cinemas and Hotel offer a whole lot than just movies, unlike your regular cinema spots. It is a standard hotel where you can lodge out during the weekend, like a weekend getaway, and ease your soul and body. 
It has a Gym where you can keep your body fit, after which you can head for your Sauna bath. Annabel hotels should be on your list of where to have fun in Awka.
Awka Wonderland
Are you looking for a place to have fun conducive for all ages? then Awka Wonderland is the perfect spot for you.
Modeled after Disneyland Park, Awka Wonderland is a nice spot for a family hangout even though it is more suited for children. It has interesting facilities suited for both adults and children.
The Awka Wonderland features an amusement park with different amusement devices including a giant Ferris wheel, it also houses a Zoo with a wide collection of wild animals. 
If you are a thrill seeker and have no problem being thrown in the air, you will find the Awka Wonderland perfect for you.
Roban Superstore
Shopping has been proven to x2 brighten/lift up your mood when you are at your lowest time, at the same it also serves as fun for people especially our ladies, this is why Roban Superstores is on our list of where to have fun in Awka, albeit an expensive fun.
Read this – Five Great Spots To Propose To Your Woman In Asaba
With more than 5 branches spread across South East, Roban Superstores is one of the fastest-growing chain stores across the country. The Superstore was one of the first if not the first of its kind in Awka City, it is a sight for the sore eyes with a long aisle of products, marble floors sparkling from the reflection of LED lights. 
Even if you do not have money to buy anything but bread, we promise it can be therapeutic and fun walking through the rows of new things.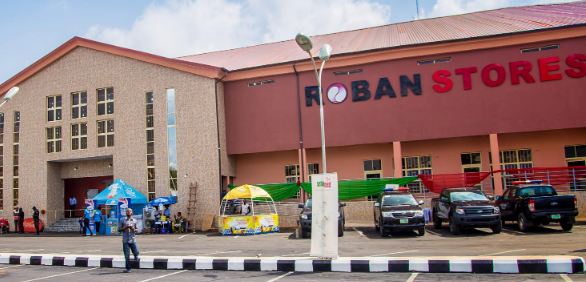 Trig-point Hotel
This is one of the most popular spots in Awka yet very exclusive. Trig-Point Hotel is at the center of the city, close to major landmarks in Awka. 
If you are looking to get away for the weekend and your pocket is not so heavy, Trig-point can offer as much fun as other alternatives with a class restaurant, bar, and free wifi. It is a budget hotel that has all the perkings of the top class, you should consider it.
Golden Tulip Agulu Lake Hotel & Resort
Did you just say fun but keep it classy? Then Golden Tulip Agulu Lake Hotel & Resort in Awka South is the dream.
Located within half a mile (1 km) of St. Mary's Catholic Church and 3 miles (5 km) of Eke Market, 6 miles (10 km) of Nnamdi Azikiwe University with Relief Market is within 32 miles (52 km). It places you right at the hub of the city with major landmarks close by.
Golden Tulip is a top-class hotel & resort that is like a home away from home where you can have mad fun, who says fun has to be noisy and busy, it can be relaxing and quiet.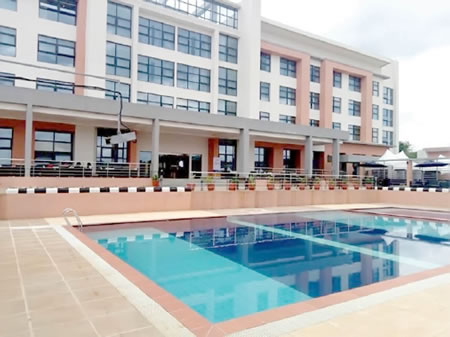 Nuvo lounge 
If you are looking to groove and party whilst socializing with people, Novo Lounge Awka is at the peak of the Awka social scene.
It is an exclusive and distinctive bubbly nightclub where you get bangers fresh off the studio that have you losing yourself in dance once you step in. A Friday hangout at the Nuvo Lounge with a drink in hand dancing to your favorite jam, I'd bet you will forget all your problems.
Bejoy Entertainment Center
Looking for the headquarters of enjoyment in Awka? Bejoy Entertainment Center right in the heart of the city is the place to go to.
There are several other places to go to in Awka City to have fun, this is just to mention but a few.
Connect with on Facebook
Comments
comments
Post Disclaimer
The opinions, beliefs and viewpoints expressed by the author and forum participants on this website do not necessarily reflect the opinions, beliefs and viewpoints of Anaedo Online or official policies of the Anaedo Online.