The ambience of the Supreme Court in Abuja today was decorated with the joys from the camp of Charles Chukwuma Soludo (a former Central Bank Of Nigeria Governor) after the apex court affirms him as the credible governorship candidate for the All Progressive Grand Alliance.
JUST IN: Buhari Decorates Chief Of Army Staff
Victor Oye was also returned as the National Chairman of the Party.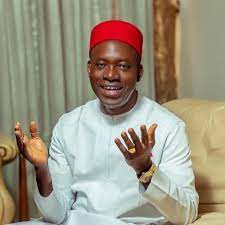 Jude Okeke, who challenged the judgement passed at the Appeal Court (Kano Division) where the verdict was in favour of Soludo, has his hopes at the Supreme Court dased again as Justice Mary Peter Odili who passed the judgement alongside five-man panel of justices dismissed the appeal.
Recognition: Hon. Nwosu Bags Award, Decorated By Magu 
As if that was not enough heartache for Mr. Jude Okeke, he was also requested to pay the sum of one million naira to APGA and Victor Oye.
Follow us on Facebook
Comments
comments