Some irate youths have reportedly lynched a soldier in Cameroon for allegedly killing a toddler on her way to school.
Anaedoonline.ng learn that the military officer fired several shots at the little child identified as Minex Kimora when she was being accompanied to school by her mother.
According to Cameroun media, the incident happened on Thursday morning in Molyko, a neighbouring community in Buea, South West Region of the country.
Father Arrested For Attempting To Sell His 3-Year-Old Son After Selling Daughter In Owerri
The gendarme officer was said to have opened fire on the vehicle conveying the 3-year-old around a checkpoint and the bullet penetrated the back, killing the child instantly.
Eyewitnesses alleged that the mother of the child was driven through the route when the gendarme soldier stopped them in Molyko.
The soldier is said to have demanded 500F from the woman but she refused to give him the requested money. While attempting to park her vehicle off the road, the gendarme reportedly opened fire from the back which burst through the back screen of the vehicle before hitting the girl.
Angered by the development, a mob responded and descended on the soldier until he seized to breathe.
The protesters, Naija News understands went on to protest the killing of the child, carrying her lifeless body around the streets of Molyko and thereafter headed to the Governor's office.
3 Year-old Girl Allegedly Kidnapped In Ukpo Rescued In Osumeyi By Police
Security operatives are said to have arrived at the scene moments after to restore calmness.
However, several school children in the region reportedly fled their schools as guns were fired repeatedly at the scene.
See Photos Below: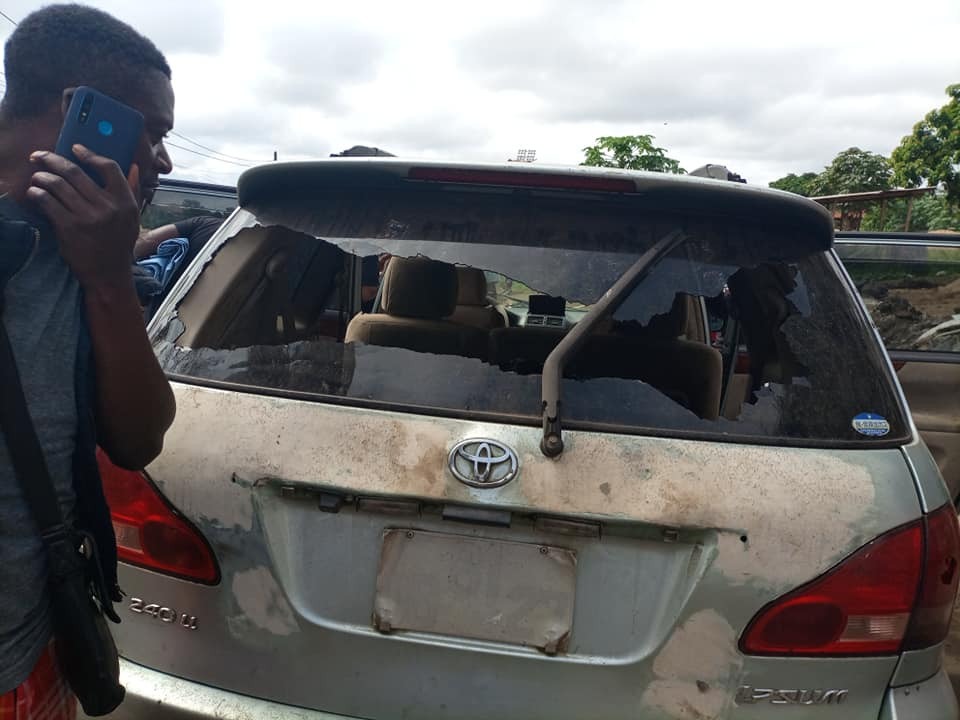 Follow us on Facebook
Comments
comments