On Air Personality Moet Abebe has opened up on what ladies who are unmarried go through while trying to rent an apartment in Lagos.
Moet revealed via her Instagram account that once you are single most landlords believe you are not an eligible tenant.
She questioned why she should have a man stand-in for her before she could successfully rent an apartment.
"It Is True, Beautiful Ladies Are Always Single" – Dorathy
She went on to explain that it is worse when you are famous because people naturally assume that you would be promiscuous and throw wild parties. Moet also said that some might go as far as assuming that it is a sugar daddy that will be footing the rent.
However, she stated that she was glad her personal home was already in the works and she would not need to put up with landlords again.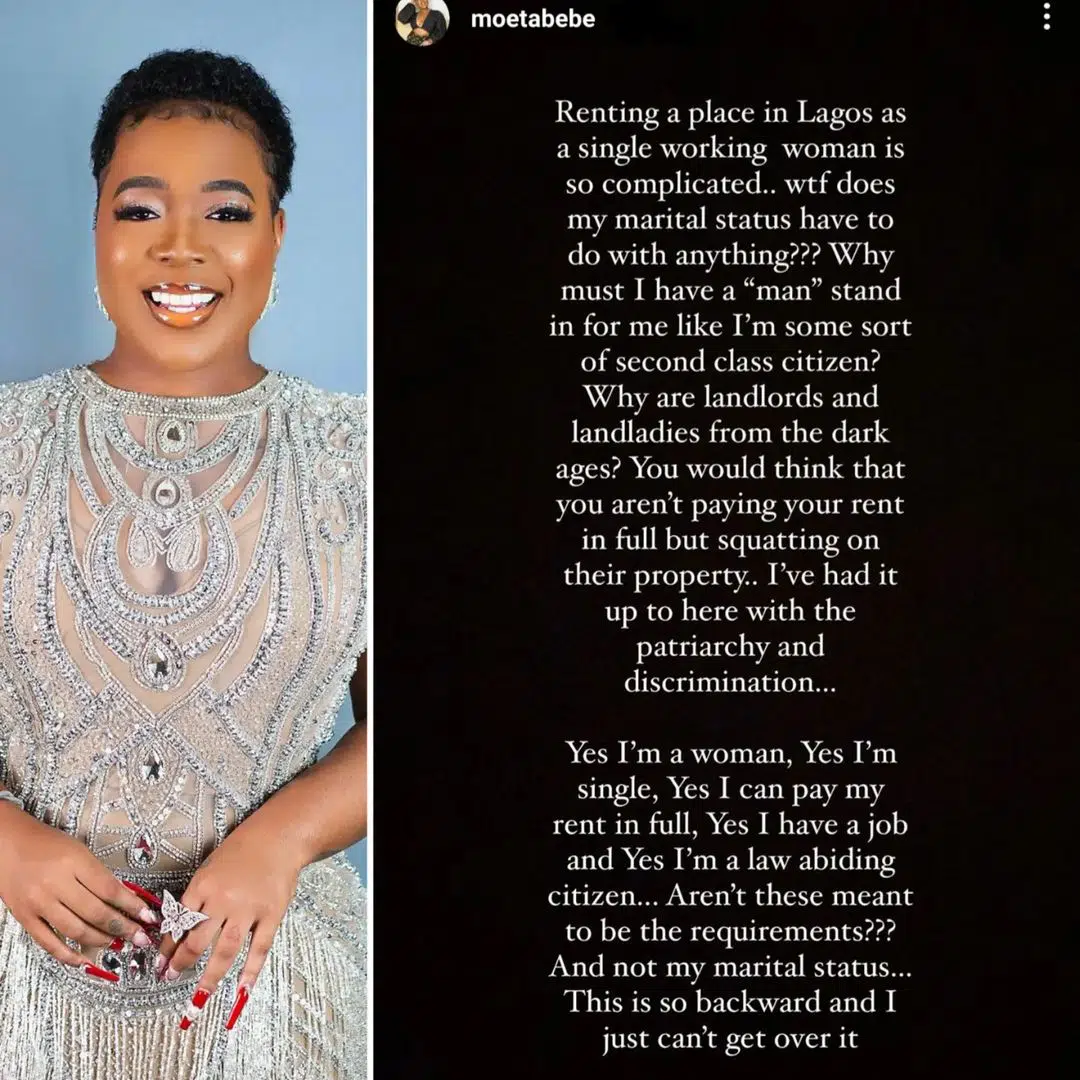 Follow us on Facebook
Comments
comments