A video shared online shows the terrifying moment American singer, Maeta, was bitten by a snake during a video shoot.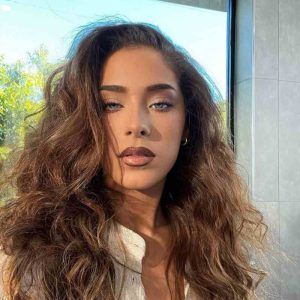 In the video, the Roc Nation's artist was seen lying down on the floor as two snakes were placed on her chest.
However, the snake that was already on her chest sprang up impulsively when the second snake touched it and bit the singer on the chin.
Pregnant Woman Dies After Being Bitten By A Snake Inside A Toilet (Video)
Comments
comments