According to Anaedoonline.ng, the invading herdsmen also injured numerous people, sacked villages, and burned down buildings.
On Monday, suspected Fulani herders slaughtered ten people in Agu-Amede community in Eha-Amufu, Isi-Uzo Local Government Area of Enugu State.
According to news reports, the invading herders reportedly injured several people, plundered villages, and burned down buildings.
See What Presidency Said On Buhari Ordering Security Operatives Not To Attack Fulani Herdsmen
Since the second quarter of 2021, armed Fulani herdsmen have sacked around 14 local villages in the Agu-Amede and Mgbuji areas.
It was also stated that a large number of individuals had been slain, and that properties worth millions of naira had been damaged.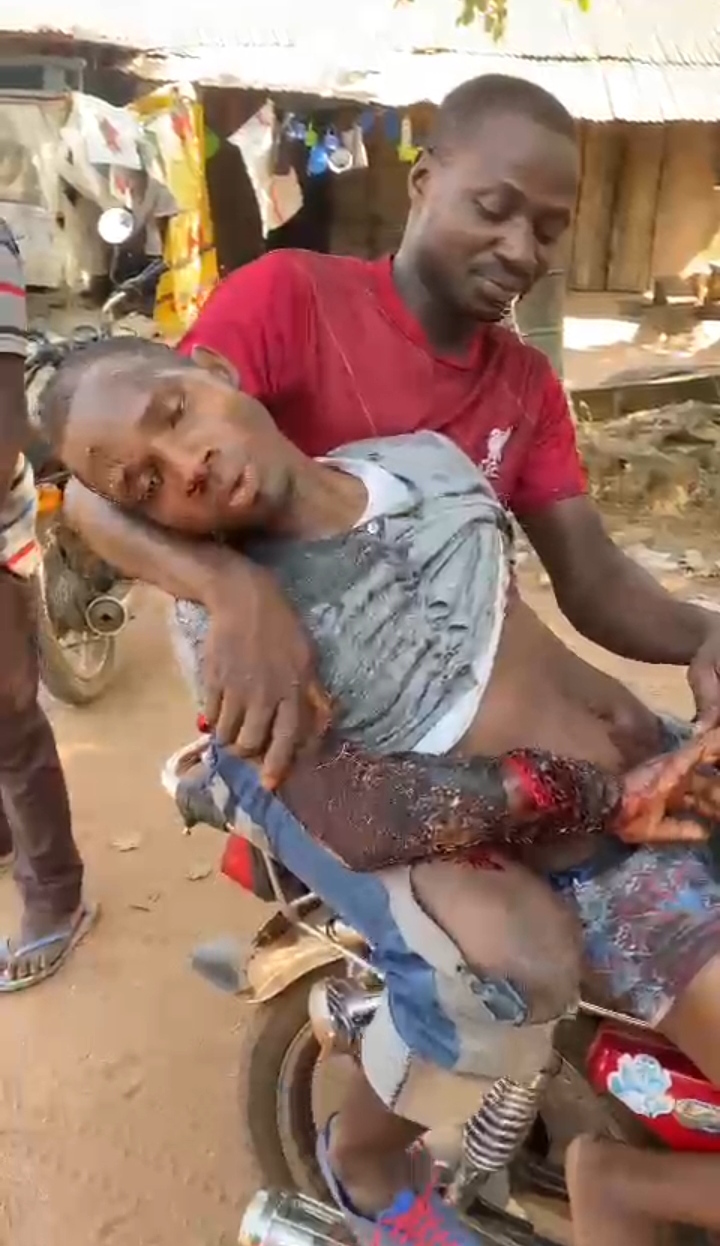 In addition, numerous people, including children, have been kidnapped by the same armed herders who utilize Benue State as a base of operations.
According to reports, the latest incident began on Saturday, when armed Fulani herdsmen raided Agu-Amede community and killed two people before returning on Monday (today) and killing another eight people who were returning from their farms and in their homes.
Many of the victims had their throats sliced and multiple machete wounds in their skulls, according to videos obtained by Newsmen on Monday evening.
Fulani Herdsmen Not Responsible For Killing In Umueri, Anambra State – Metchie
Women were not left out of the vicious onslaught this time, as two daughters of a church cleric in the community were killed.
Odo stated that all members of their community who were residing outside the community had been summoned home, and that by Tuesday, the community would transport the bodies of the deceased to the Enugu State Government House to meet with Governor Ifeanyi Ugwuanyi, who had effectively abandoned them.
According to Odo, "They (Fulani militias) invaded first on Saturday, killed two people. Today, they invaded the community again and killed eight people including our women and children. So many other people about, 25 of them were equally wounded. They're in the hospital; we don't know how many people are going to survive."
According to Odo, locals are now fleeing their homes due to the increasing attacks.
Army Denies Collaborating With Bandits And Herdsmen
Odo lamented the constant attacks by Fulani herdsmen, claiming that no government security came to their aid in any of the attacks.
"Our people cannot fight them with their bare hands. They arrive in large groups, armed with AK-47 rifles and other lethal weapons, and shoot and damage buildings for hours on end.
"The government will only send soldiers to communities in other South-East states to hunt down and kill members of pro-Biafra groups, particularly the Indigenous People of Biafra (IPOB), but they will not send soldiers to our communities to stop attacks by herdsmen and Islamic terrorists.
"That is the government's hypocrisy. People in my community now regard soldiers and other security personnel as sympathizers and collaborators with Islamic terrorists disguised as herdsmen attempting to conquer our lands."
LATEST: SOKAPU Sends Strong Warning To Fulani Herdsmen Forming Vigilante Group
Attempts to obtain a response from the Enugu State Police Command were futile because the spokesman, DSP Daniel Ndukwe, did not return his calls.
Follow us on Facebook
Comments
comments
Post Disclaimer
The opinions, beliefs and viewpoints expressed by the author and forum participants on this website do not necessarily reflect the opinions, beliefs and viewpoints of Anaedo Online or official policies of the Anaedo Online.