Lieutenant General Faruk Yahaya, the Chief of Army Staff (COAS), has noted that joining the Nigerian Army should not be viewed as a job opportunity, as is the case in other normal endeavors of life.
The Army Chief made the comment this morning, Saturday, January 7, 2023, just prior to signaling the start of a 10-kilometer endurance run for applicants undergoing screening to qualify for the 84 Regular Recruits Intake into the Nigerian Army (NA) at the Nigerian Army Battle Fitness Centre (NABFC) in Falgore Forest, Kano state.
The COAS explained his stance by stating that, unlike other professions, recruitment into the NA is a national call to protect Nigeria's territorial integrity and sovereignty, necessitating the need for citizens who are not only physically and medically fit but also have a strong sense of duty.
Presidency Reveals Why Buhari Was Absent From COAS, Attahiru's Burial
He emphasized that it is not an open invitation to everyone and that it is instead a summons to national service that requires selflessness and, if necessary, the ultimate sacrifice.
Only the finest candidates would advance to the final enlisting, the COAS recommended the applicants to take the screening seriously. Gen Yahaya also cautioned the screening exercise's participants to safeguard their integrity by avoiding any kind of compromise.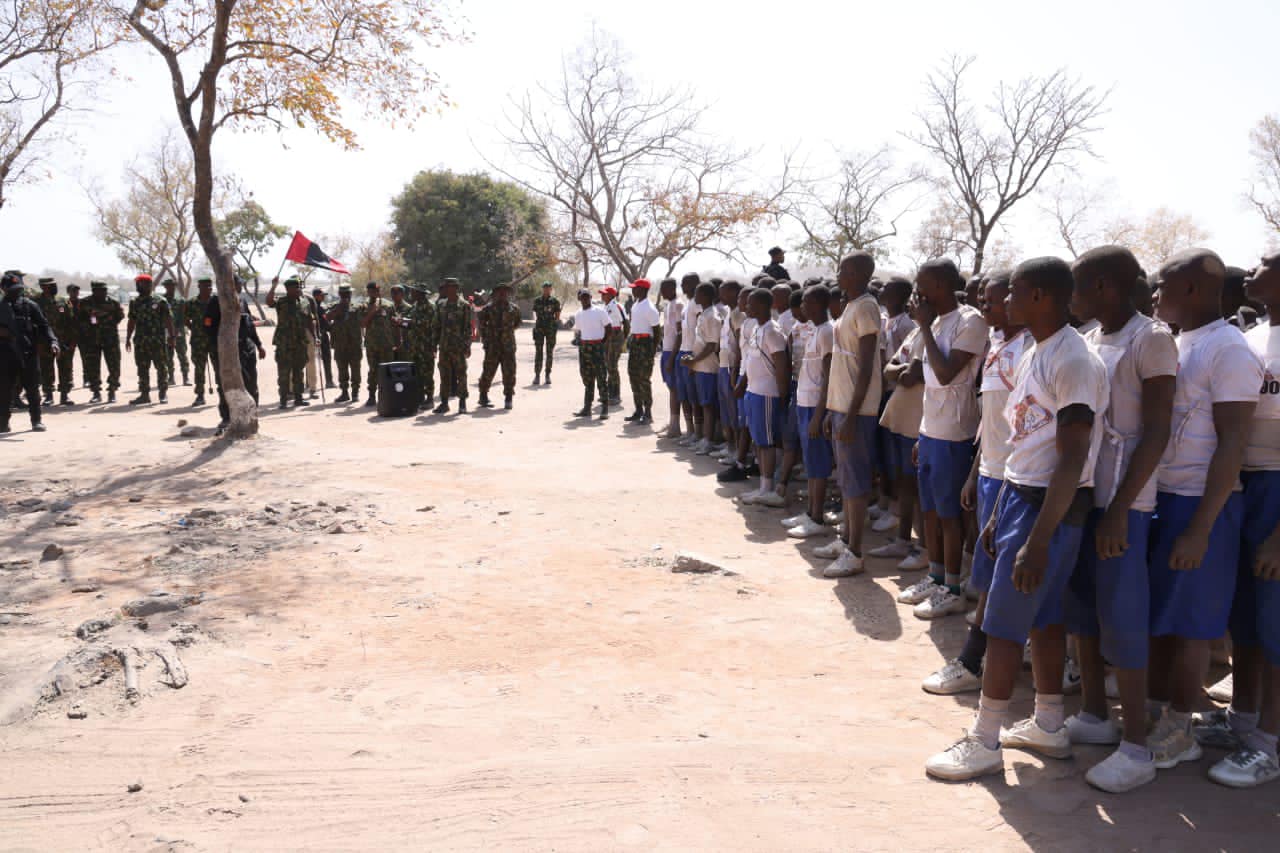 Maj Gen Wilson Ali, Chief of Administration (Army), said that the provision of infrastructure, such as electricity, portable water, upgrading of the medical center, dormitories, and restrooms in the center, enabled a conducive environment to effectively conduct the exercise. He was speaking during a briefing on the ongoing Screening Exercise to the COAS. He assured the COAS of a hitch free screening exercise.
Later, the COAS visited candidates who were receiving care at the medical center and took a tour of the building.
Army To Utilize Retired Personnel's Assistance In Addressing Insecurity, COAS
Principal Staff Officers from Army Headquarters, GOC 1 Division, Commandant Depot NA, and Commander 3 Brigade accompanied the COAS on the trip.
Follow us on Facebook
Comments
comments
Post Disclaimer
The opinions, beliefs and viewpoints expressed by the author and forum participants on this website do not necessarily reflect the opinions, beliefs and viewpoints of Anaedo Online or official policies of the Anaedo Online.