The Chief Executive Officer Innoson Kiara Academy (IKA), Mr. Endi Ezengwa has revealed that in the nearest future, the academy intend to upgrade the institution to a polytechnic so that more courses can be offered.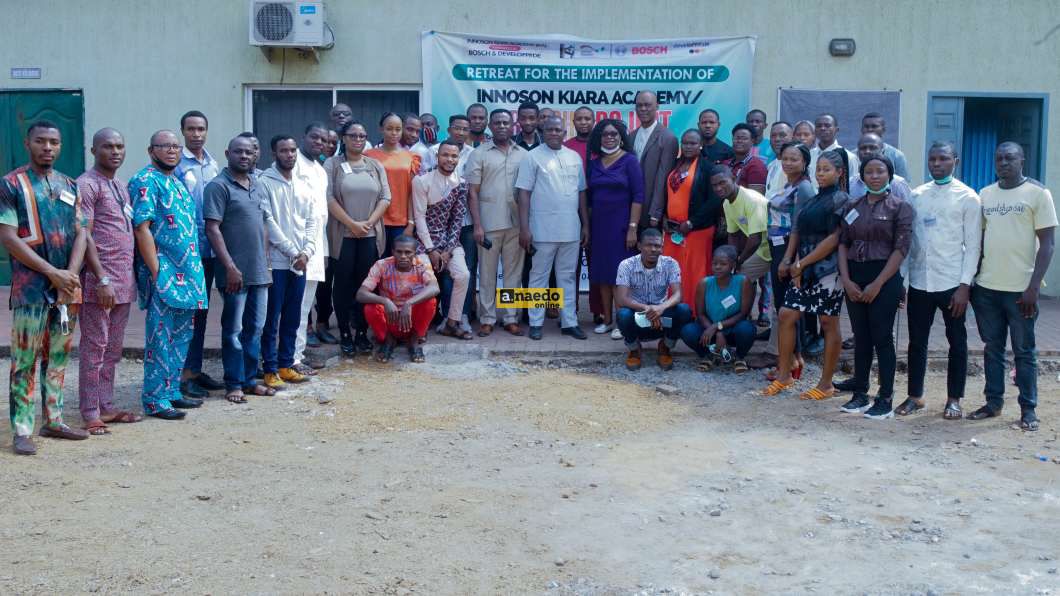 Ezengwa made these revelation at the closing day of the three days retreat organized by the Innoson Kiara Academy for Auto Mechanics at Enugu Campus.
In an exclusive interview with Anaedoonline, the IKA boss said 'We also need to move it down-wards by setting up a technical secondary school and primary school.
In his words 'This project is targeted at solving the problems and challenges facing the Automobile industry. Through this project, we intend to change the narrative of auto mechanics in the south east.
'The essence of the retreat is to plan on how to implement a partnership program with the German government. The project is about offering auto-diagnostic training program to those admitted to IKA in six months, after which we will support them to open their workshop in their various states of origin.
'We are going to have twenty-five workshops in the five states of the southeast with 200 participants in each of the state. Half of them will be employed, while others will go into entrepreneurship after which they will also help in training youths in their areas.
'IKA has come a long way, all thanks to Chief Dr. Innocent Chukwuma for his support. We are not only teaching how to work with auto-mechanics but also injecting entrepreneurial spirit. We want to produce many Innoson in years to come.
'This Academy is mostly for those who are out of school or those who are unemployed. We use our techniques to manage the energy of our youths and turning them from dependent people to independent and financially stable humans in the society.
'Setting up a technical school in Nigeria is challenging. Because of some sentimental reasons people prefer to go to universities instead of technical schools.
'With the help of German government, we are going to come up with 25 workshops which will be increased as time goes on.
Chairman Innoson Group of company, Chief Dr. Innocent Chukwuma while addressing the staff of IKA, encouraged them to maintain the good works they are doing.
Chief Chukwuma who emphasized on the need to produce more hands in the industry stated that the harvest is rich but the laborers are few.
Director of programmes (IKA-Bosch) Dr. Ebele Nwofor while speaking on the 'Introduction to pedagogical skills' lectured extensively on learning skills.
Nwofor who maintained that competence is key in the auto-mechanic sector, outlined the processes of arranging curriculum and scheme of work needed by the instructors.
National President of National Automotive Design and Development Council (NADDC) Engr Francis Udeh who spoke on "Assessment Process" urged the staff to always look-out for credibility and competency while teaching.
Udeh who lectured extensively on how to generate learning evidence. Said "In any training program, there are associated training records which shows who was trained, when they were trained and what skills they have mastered.
"Training records play an important role in helping you pass 3rd party audit or inspection by your customer or by a recognized organization.
Udeh highlighted the benefits of keeping training records, folder arrangement, tracking and referencing towards learning assignments and how it is been carried out. He also made emphasizes on the important of giving feedback to their students.
Udeh in an exclusive interview with Anaedoonline.ng said these retreat is important because knowledge that will equip facilitators is been shared.
'One of the key points the participants will be taking home after these three days is the ability to follow-up on the graduates of these program in other to know the impact they have made in the society and their places of work.
'The projects will give massive skills to the youths and as will boost the economy of the nation. It will also create employment to the youths.
'It Will eradicate crime in the society and improve the standard of living of many youths. We will ensure that there is quality both in the training and also in the assessment of the trainees of this program.
Mrs Ijeoma Mbonu in her lecture on 'Introduction to work based learning assessment techniques' outlined procedures and methods on how to when students are on track towards meeting the goals set for them.
Mr. Ben Dzwa who led the team from Intercontinental College of Technology (ICT), Makurdi in an interview with Anaedoonline.ng said the Academy hopes to offer courses in the areas like mechanical engineering, welding and fabrication, auto-mobile both electrical and mechanic, garment making, furniture making, leather works, electrical services and installations, sales and marketing, Business development, ICT, Media Networking and programming.
Dzwa emphasized on the important of skill acquisition. 'We are open to welcoming students. Intercontinental Collage of Technology which is a private initiative was initiated so as to bring young minds who have the ambition of taking their skills to the next level, to a formal class and be able to give them skills. By these, we can be able to produce skilled craft men with the right mindset to be offering technical services.
"In the era where there is soo much unemployment, an institution like this can empower people to go out and establish their own businesses. The government has created an enabling environment for business to strive.
Dean Students Affairs IKA, Mrs Ogochukwu Okeke while speaking with Anaedoonline.ng in an interview express delight over the retreat stating that the lecturers have equipped them for the task ahead. 'This staff retreat have prepared us to give our best
Okeke urged Nigerian youths especially those that are technically inclined to grab the opportunity of the academy so as to achieve their dreams. She appreciated the instructors for the impart they have made
At the end of the retreat, Chief Executive Officer (CEO) IKA, Mr. Endi Ezengwa appreciated the efforts of his staff through a cash rewards.
Mrs Chigozirim Uche emerged as the best staff. Mr. Ifeanyi Joseph Okeke, second best staff while Salami Dan and Princess Okojie were joint runner ups.
Most supportive/Organised team went to Umuahia branch while Nnewi won the most resilient team.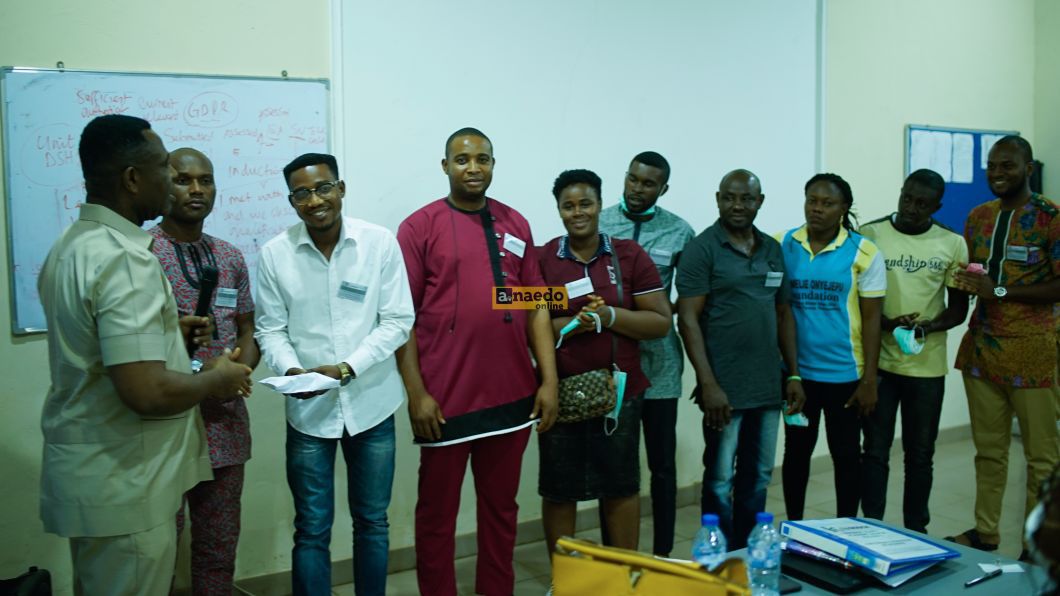 Comments
comments