As Shakespeare rightly said, "All the world's a stage, and all the men and women merely players: they have their exits and their entrances, and one man in his time plays many parts, His acts being seven ages."  
This statement couldn't ring truer for the Nollywood industry, each celebrity has but a lifetime to be on the top before the light fades from them. We used to have the likes of Jim Iyke, Ramsey Nouah, Emeka Ike, and the others who swept through the movie industry keeping us entertained, and now the stuff of nostalgia – some will say they are still the king.
Well, Ever wondered where the next crop of kings would emerge from? We have a clue: The Southeast. Here are a fine specimen of Igbo actors we are sure are going to take Nollywood by storm. You heard it here first.
Jidekene Achufusi (Swanky JKA)
He broke in like a thunderstorm with his acting in 'Living In Bondage: Break Free', he was not just the lead male actor, he embodied the character.
Jideofor Kenechukwu Achufusi known professionally as Swanky JKA is probably the face of the new generation of Igbo actors taking Nollywood by storm. He originally started out as a model before taking up supporting roles in Nollywood movies like Poka Messiah, Black Rose, Pretty Little Thing, Ofu Obi, and A lonely lane. His breakthrough with "Living In Bondage" sequel was like a launchpad shooting him to the stars, ever since he has been the poster boy for ladies. He has featured in other recent movies like "Kambili" and "Lockdown"  
Jidekene is a perfect combination of talent and handsomeness, just the right dose to have the female audience raving for him and the male fanbase gunning for his success.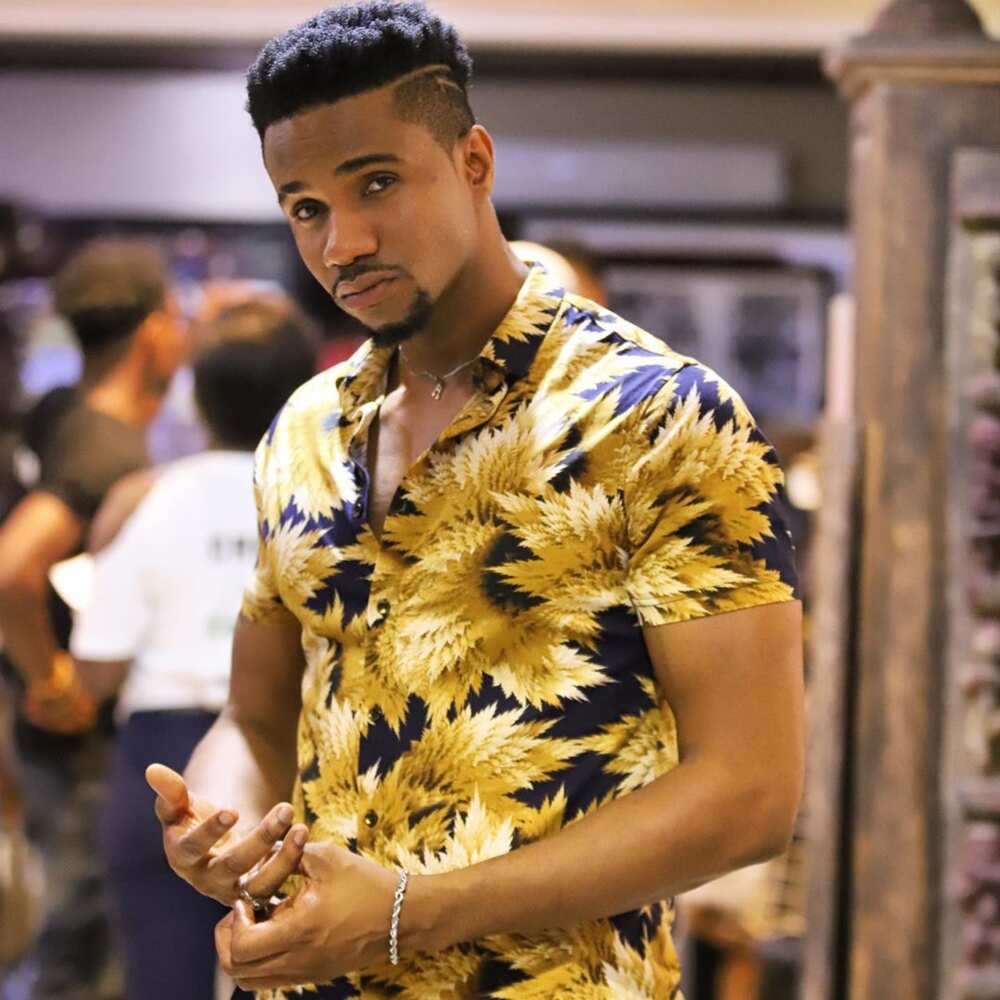 Somadina Adinma
Somadina has long been on our screen, started out as a child actor, he has been serenading our screen with his handsome face. He was around seven years when he started acting, he had an exceptional ability to cry in sad movies which was quite a feat for a child. 
Somadina has turned out to be a fine young man, now playing on the big stage and taking advantage of his childhood acting experience he is bigger and better. 
5 Igbo Mainstream Musicians To Look Out For
Somadina is an Igbo actor from Neni, a town in Nnewi local government area. He grew up in Lagos where he had his primary and secondary education before moving to the East to complete his education in Nnamdi Azikiwe University, acquiring a B.A in Theatre Arts.  
Somadina Anyama
This one is another eye candy for the ladies, tall, dark and handsome Somadina Ayama ticked all the boxes of what it takes to take Nollywood by storm.
Somadina started out as a musical artiste before he ventured into acting, and contested Big Brother Naija 2017 where he was evicted 2 weeks into the show. He is a reality TV star, actor, TV Personality, Singer and Songwriter, Model, and other things you can think of in the entertainment industry.
Somadina Apex is a very talented actor who has featured on several TV series including "My Siblings And I", "Jenifa's Diary" "Tinsel", and others.
Chimezie Imo
He is not there yet but he is sure on the path to the stars, with the professionalism of veterans, Chimezie Imo is the next big thing in Nollywood.
Chimezie picked up interest in acting at the age of 7 after joining a church drama group where he was also a singer. He had his first screen appearance in the TV series "Learning Curves" for which he was nominated as Next Movie Star Reality TV Show and he emerged as a third runner-up.
Chimezie went on to feature in over 15 movies and TV series including MTV popular series 'Shuga'. His sterling performance in "Nimbe" and "Mother's Love" is worthy of an Oscar, convincing the audience that he more than deserves a place at the top.
Emmanuel Chimezie Imo is a 28-year-old Igbo actor from Imo state.
Whochey Nnadi
Popularly known as Goodluck by the fans of the TV comedy series 'The Johnsons', Whochey Nnadi is an Igbo actor who is not yet at the peak but definitely gunning for it.
He is a graduate of Theatre And Dramatic Arts from Imo State University and an indigene of Owerri, Imo state. He grew up in Ogba, Lagos where he had his primary education, Whochey started acting back in 2003 before his university degree.
Whochey Nnadi is many things, an effortless comedian and MC who has a remarkable talent for bringing his character alive. He has featured in the following Nollywood movies and series: Deep Cover, Filler, Marriage Counsellor, The Johnsons which is the most popular. With his acting skills, Whochey Nnadi will take Nollywood by storm.
The Nigerian Movie Industry is morphing every day and more talents are coming on board, we can only sit tight and watch these actors strut onstage till the position of the light changes. 
Follow us on Facebook
Comments
comments