The truth is there is no perfect spot for a proposal. Again, not everyone likes a public proposal with all the grandiose displays. Going down on one knee in your room or parlor, with just you and your partner present is not such a bad idea.
Marriage proposals appeal to different people in different ways. As they say, each to his or her own; the Koko is to know what your partner loves.
But since we are in the era of social media, and anything for the gram, you might as well take a look at these great spots in Abakaliki for a proposal. 
Abakaliki Green Lake
We know a lake as a proposal spot comes across as a bit of a cliche, but we can't help but picture a beautiful proposal at the Abakaliki Green Lake. 
The Abakaliki Green Lake is not like your average lake, it is located right inside the government house, it is an open yet exclusive place that gives your proposal a VIP feel. The lake has a bit of history behind it, back in the 19th century it was a prime relaxation spot for the colonial masters, we know it's a piece of unnecessary information just in case, you care to know or we should just focus on the aesthetics. 
The lake is lined by greenery foliage and tiny cute huts on the shoreline that will have your lady awwnning all over the place. The Abakaliki Green Lake is near picture-perfect for your proposal. 
Golden Sand Beaches
This spot is a bit further from the city but we promise you, it's worth it and Yes, we know it is another waterside spot. 
This is one of the top spots for tourists in Ebonyi State, it is perfect for exploration, vacations, picnics, and other things which include a wedding proposal. 
The view of the beach alone will have your lady swooning on her feet. If you are one for the big crowd, then consider the beaches right for you especially during the festive season.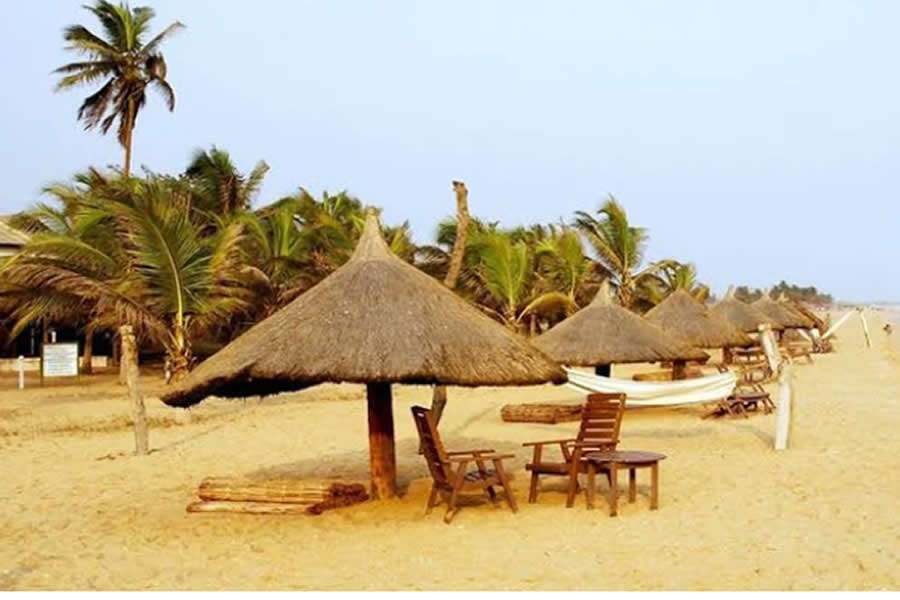 Five Great Spots To Propose To Your Woman In Owerri
Hotels
Maybe you are not one for all that stress and publicity, that is why we think a hotel proposal is the right suite for you. You can have a beautiful romantic yet private proposal in a hotel room, just throw in a couple of decorations here and there, a scented candle, flower petals, and get the hotel staff to corporate with you, and there you have it, the romantic proposal she always wanted.
Littered across the state capital are nice hotels that will be great for a proposal, very affordable depending on the weight of your pocket. You have hotels such as Osborn La-Palm Royal Resort, Abuson Hotel, Hotel Geneza, Salt Lake Hotel, Pinnacle Hotels, and Suites, etc. Consider a hotel proposal today.
Abakaliki Township Stadium
Here we will like to issue a disclaimer, 'No try dis if you no get liver well well'. This proposal spot is not for the fainthearted, it is for thou that is strong in spirit and mind. We know there are some that are willing to go all out for their partner, the Abakaliki Township Stadium is one place you can pull that off.  
The International standard stadium, in recent times, has become a cynosure of all eyes since its facelift by the government. Matches are not the only thing that happens there, events and music concerts have been hosted there from time to time, it is a 10,000 capacity stadium.
If at this you still feel like this is a great spot for you, we suggest that you make sure that you are getting a yes from your partner make dem no fall your hand in front of thousands of people, another tip from us, make sure you take Gordons, e get why, you don't have to thank us, we are here for you.
Abakaliki Amusement Park 
This is a popular relaxation spot for children and families, it is well equipped with all sorts of modern playing facilities and definitely not a bad idea for popping the big question. 
The thing about proposals is that anywhere can be transformed into a romantic spot to pop the question, it only requires your ingenuity and two people in love to pull it off. 
Connect with us on Facebook
Comments
comments
Post Disclaimer
The opinions, beliefs and viewpoints expressed by the author and forum participants on this website do not necessarily reflect the opinions, beliefs and viewpoints of Anaedo Online or official policies of the Anaedo Online.