It was glorious celebrations filled with heavenly praises and songs of gratitude as the founder and Chief Excecutive Officer of Kenneth Mmaduakor (KM) Group of Companies, Chief Kenneth Mmaduakor (Ichie) celebrated his 50th birthday on the 21st of December 2021.
The KMC boss who in a bid to show gratitude to Almighty God for the gift of life and good health granted unto him stormed Our Lady's Hospital, Ihiala to visit the patients on admission in various wards, offset the bills for the patients who have already been certified healthy by the Doctor and made huge financial deposits for those who are still on admission receiving treatments. He considered those who were unable to pay for their hospital bills to be discharged and go home to celebrate their Christmas.
The atmosphere was turned to tears of joys as the beneficiaries expressed their gratitude to Chief mmaduakor and prayed to God to continue to keep him and bless his family immensely.
LATEST: Unknown Gunmen Kill Five Soldiers In Ihiala, Anambra State
Similarly, Nnamdi Azikiwe University Teaching Hospital, NAUTH, Nnewi was another point of call by Chief Mmaduakor and his entourage as part of his birthday celebration activities.
Receiving Ichie Mmaduakor at NAUTH Nnewi, the Hospital's Chief Medical Director, Prof. Joseph O. Ugboaja eulogised him for his act of kindness to humanity and prayed God to Continue to give him more life.The hospital's boss equally ceased the opportunity to wish him a very wonderful birthday celebration and was later taken round to see various patients in the ward who could not meet up with payment of hospital bills. He again paid off some hospital bills to make sure that the patients enjoy the yuletide with their families at their various homes.
Chief Kenneth Mmaduakor's act of kindness and benevolence can not be over emphasized, a lover and a believer of sound educational system. As part of his golden jubilee celebration, he equally doled out millions of naira and awarded scholarships to 50 qualified Secondary School Students within Ihiala and Nnewi North Local Government Areas.
The Schools who benefited from his scholarship scheme include Mother Paul Offia Boys Secondary School, Azia, St. Jude Secondary School, Ihiala, Government Technical College, Ihiala, Maria Regina Comprehensive Secondary School, Nnewi, St. Micheals Academy, Nnewi, Nnewi High School, All Saints Secondary School, Uli, Community Secondary School, Ubuluisiuzor, Blessed Secondary School, Ihiala, St. Augustine College, Mbosi, Royal Secondary School, Okija, Christ The Way Secondary School, Nnewi, Alpat Model Secondary School, Ihiala, Gregorian Group of School, Ubahuekwem, Royal Prince Secondary School, Orsumoghu, Pacnodim Secondary School, Ihiala, St. Andrew Secondary School, Azia, Abbot Girls Secondary School, Ihiala, Spencer Secondary School, Uli, and Divinity International Secondary School, Uli.
Anambra Decides: No Election In Ihiala LGA – INEC
Presenting the scholarship awards to the various students from the above mentioned schools that participated in the scholarship examinations, Chief Kenneth told the guests who had come to celebrate with him that this is his own little way of giving back to the society in order to make sure that our children receive the best quality education for a greater tomorrow. He charged them to work hard so that their future will be brighter.
The golden jubilee celebration of Chief Kenneth Mmaduakor (Ichie) was rounded up with a dinner party at Convaj Hotel and Event Center, Nnewi where so many dignatries from all works of life gathered to celebrate with the KMC boss.
Chief Ken while welcoming his guests ceased the opportunity to return praises to God Almighty while giving his life touching testimonies. He appreciated God for keeping him alive and equally dedicated his birthday celebration to his mother who made him a successful man he is today.
The occasion witnessed in attendance the Deputy Speaker of Anambra State House of assembly Rt. Hon Pascal Agbodike, Chief Innocent Okoli (Organiser Oil and Gas), Representatives of Nigeria Brewery, President Beverly Hills Sports Club, Chief George Adinu (Obaego), Dr. Ugo Uzodike and host of others.
By: Mazi Ifedinma
See Photos Below: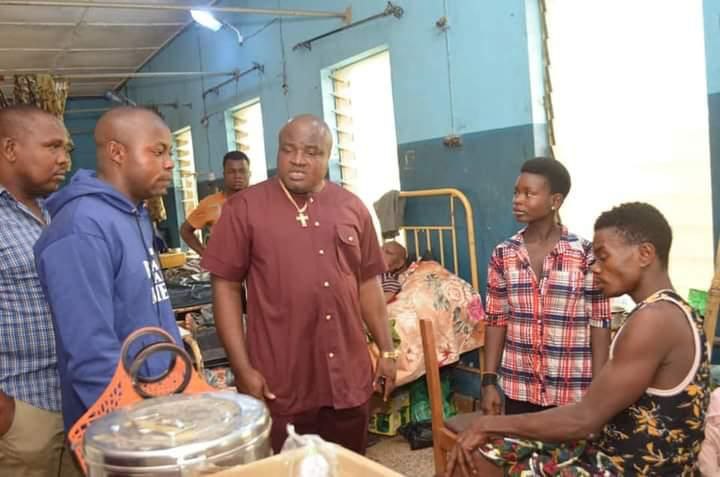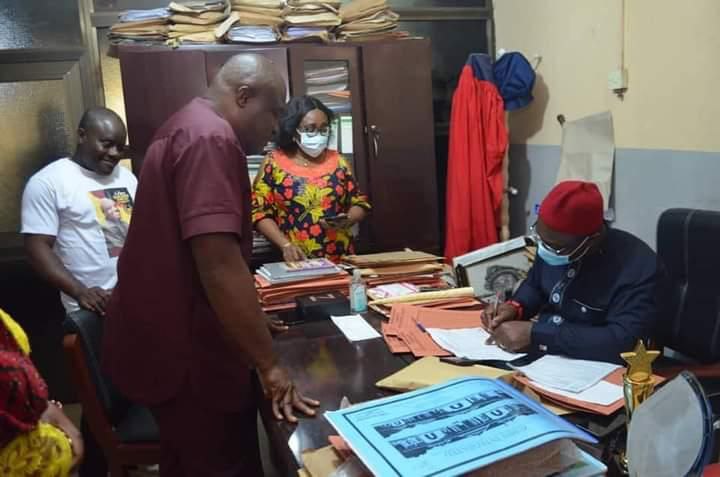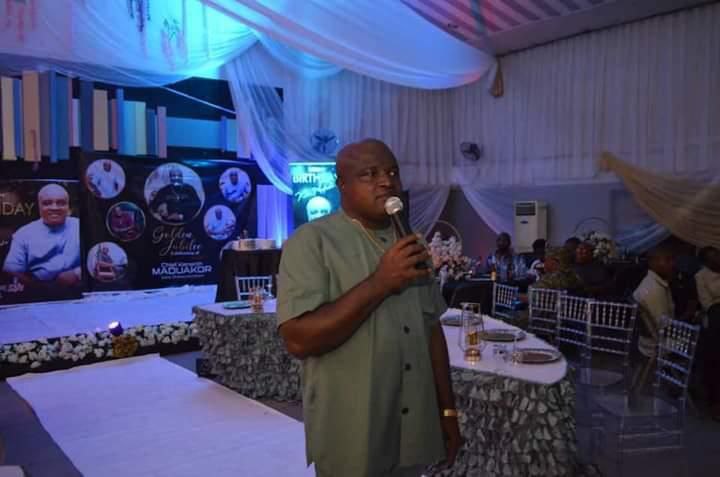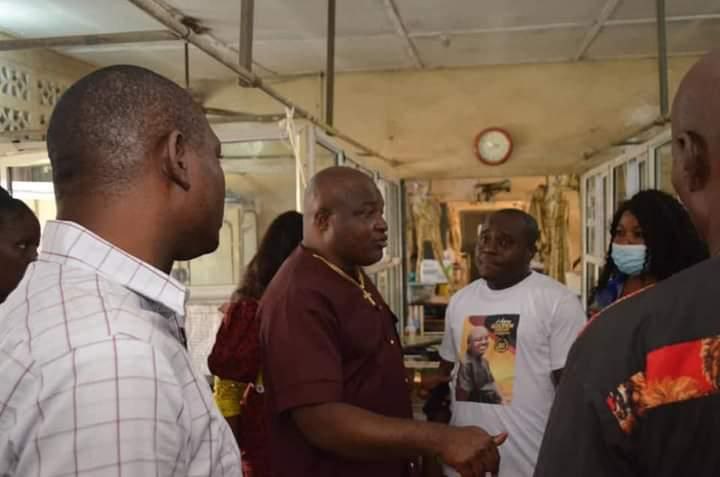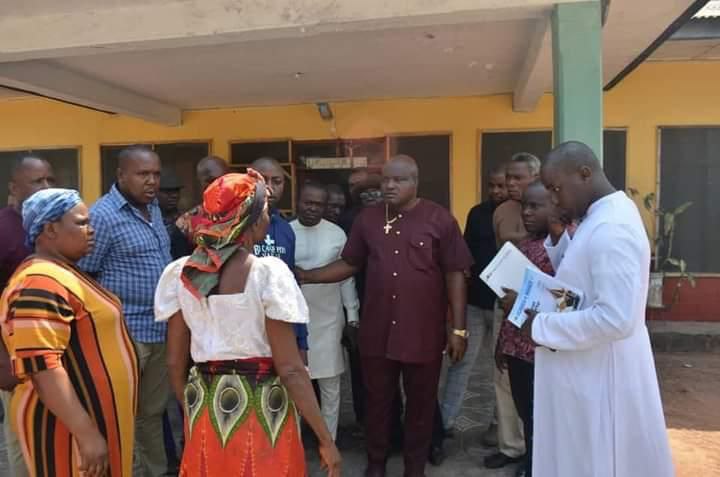 Follow us on Facebook
Comments
comments