Nollywood actress Iheme Nancy has opened up on her sexual life, revealing she had once engaged in a threesome.
The actress who also revealed her choice of man made this known during her question and answer session with some of her fans on Instagram
According to the actress, she will rather be with a rich man than a famous man.
BBNaija: Maria Reveals She Has Had A Threesome
She also noted that she would never marry a poor man for the safety of herself and her unborn children.
The actress also confessed to engaging in a threesome sometime in the past while adding that her kind of man must be blessed in everything including the 'hidden leg'.
Some of the questions from the interview session are below:
Can you marry a man that is not famous or rich?
Answer: If you are not famous it's okay… but you have to be rich to take care of me and my unborn children
What kind of man is your dream man?
BBNaija: See Housemates Angel Confessed She Wants To Have Threesome With
Answer: A blessed man in everything including his third leg.
Done a 3some before huh?
Answer: Sure back in the days.
See the post below;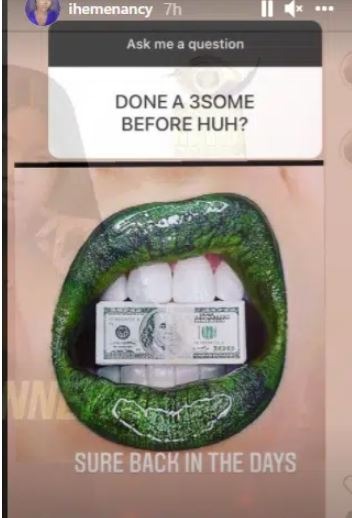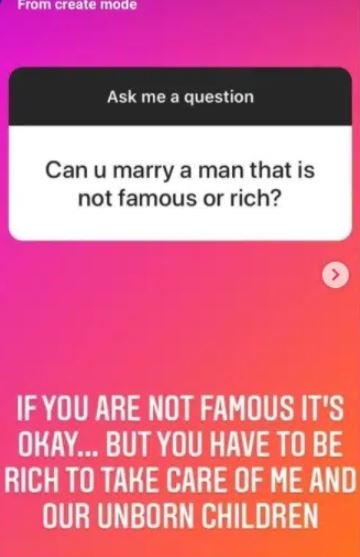 Comments
comments