By: Ebuka Onyekwelu
Politics in Nigeria is nothing short of swimming in the mud, filth and dirt in an attempt to drag one's opponent into the deepest part of the filthy mud, while plotting to then rise saintly like the morning sun into victory. And so a popular saying goes, if you want to know a very dark side of your history that is unknown to you, join a political contest.
In Anambra state, politics of mud sliding and filth swimming is even a more dangerous craft that have been perfected as a ready weapon to "end" people's political career. Here is the reminder; the ultimate aim is to force opponents into silence by dragging them through all sorts of dirty mud by any means possible.
When the politics heats up, contenders pay particular attention to dirt associated to their opponents in any way imaginable and go at any length to use it against them. In consequence, paying less or no attention at all to the essence of political contest and ignoring the apprehension and catastrophic distress political leadership have bequeathed diverse sectors of the society, which requires urgent action.
The voters and people in general, flow along this line of pursuing shadows and are rather consumed by excessive focus on inanity and filth bandied about, plus how much money politicians are willing to use and water down the joke they put up as campaigns.
At the end, there is not a single attention paid to the things that matter like; what they have to offer or how they want to do things differently. No opportunity to really look at problems on ground and proffer practical solutions as people who are ready for the job ahead.
The focus is always doing anything to put the others at the edge and cruising to victory even without a clear understand of the problems or any form of possible solution in view.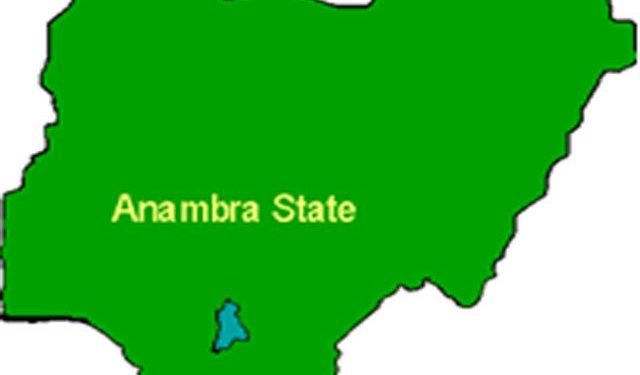 Indeed, there is little doubt that personal morality and commitment to uprightness are some credible pointers to one's ability to lead better, however, there is even much more. Also the mere fact that politics by nature is divisive does not translate to politics being a filthy and thirty game where players must swim in the filth and dirt they throw open at each other, some of which have capacity to destroy lifelong reputations.
Human beings are not pigs that must play in the mud. These diversionary banters and gossips remove our attention from the core problematic and through that moment, no one is talking about our problems or solutions to the problems.
The media is usually awash with tales of scandals flying around from all directions in bad faith. A cursory look at what is going on in Edo state and Ondo state is only but a tip of the iceberg. In contrast, what is happening in Edo and Ondo states joined together cannot match what goes on in Anambra state during electioneering.
The governorship election in Anambra state is still clearly over a year ahead, yet, there are signs all over the place with different elites and groups already throwing punches here and there in an attempt to dissipate opponents. The fact however is that politics do not have to be personal.
There is absolutely no need to shift focus from the majors of political contest and rather mainstream gossips, jibes and all sorts as tools to driving home one's credibility to govern while also relying on same to run out an opponent. Political contestations must be about ideas expounded on manifestoes, about how best to discharge public management prowess to solve practical and identified problems.
In Anambra state today, the political stake is already heating up and that will only increase the chances of the contenders focusing on unearthing the most ruthless dirt on opponents to silence them, thereby shifting attention of the people and the media from what matters the most.
This is already happening as different camps have joined in throwing tantrums and bandying about issues of little or no importance, while the core questions on how best some critical problems facing the state can be addressed remains unattended to, may be forgotten.
The vast majority of the people are already being carried away by for instance, what Prince Arthur Eze said to Governor Obiano or what Governor Obiano said in response. People are then conditioned to give their full attention to these nonissues that have no place in the scheme of governance.
Before time, the intensity of verbal and personal attacks will greatly increase. The people will gladly join in this frivolous chase of nothingness that makes quest for governance look like a theater of personal war with the opponent.
At the end, the people are the greatest losers because, as they join those they ought to interrogate their ideas on series of personal attacks with an end point of possibly forcing credible opponents out of the contest, the entire process that is otherwise supposed to be about the people and the state, becomes about some little issues, scandals and allegations that prizes personal ambition above and over community wellness and interest.
As Anambra 2021 governorship election draws nearer, let politicians make it a contest of ideas and about how the ideas can be best implemented. It must not be about gossips, and scandals, unwarranted personal attacks, and unverified, unverifiable allegations and claims.
Let the process be driven by decent and focused discussions around the best path Anambra must take to industrialize. Let it be about the state and the people and how best to govern a state like Anambra in an ICT generation that is facing a pandemic, with attendant economic consequences. After all, there is nothing personal in a political contest when the interest is to serve the people and the state
.
Comments
comments