The battle of who will fly the flag of All Progressive Grand Alliance (APGA) in the 2023 House of Assembly election for Nnewi North State Constituency is at its final stages
In what has been an intriguing and titanic battle, aspirants within the party who are already with the names of delegates who will vote in the party primaries are putting calls across the delegates and trying to outwit one another in getting the ticket to contest on the platform of the party.
Just like four (4) years ago, an array of aspirants have surfaced and from all indications, no one has been anointed both by party stakeholders and stakeholders within Nnewi.
Nnewi: APGA To Screen Peter Nwosu, Ibeneme Onyeka, Charlie Nwoye, Others
The incumbent, Hon. Nonso Smart Okafor, who will be leaving the office next year has left an indelible footprint, which anyone who will replace him will have a big shoe to wear.
In this piece, using SWOT which stands for Strengths, Weakness, Opportunities, and Threats, we shall examine each of the aspirants to allow members of the public, especially party delegates to know who their aspirants are.
1. Ibeneme Onyeka (Potential)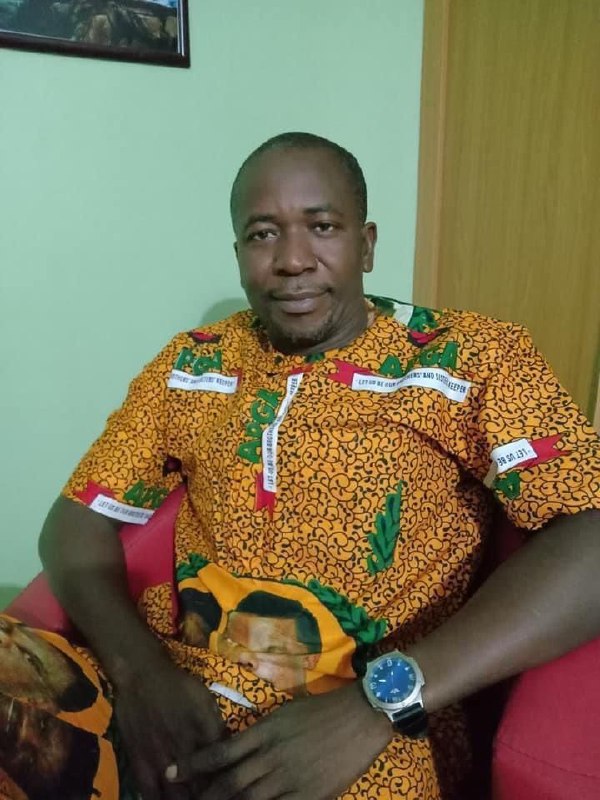 If aspirants are chosen based on curriculum vitae and exposure, Ibeneme Onyeka popularly known as potential has no rival. If delegates are to vote based on the aspirant that has driven his campaign based on intellect and sound vision for Nnewi North, the obvious truth remains that Comrade Ibeneme Onyeka should ordinarily emerge.
Ibeneme Onyeka (Potential) hails from Akaboukwu Uruagu Nnewi. He has Bachelor Degree in Political Science from the then Anambra State University (Chukwumeka Odumegwu Ojukwu University) Igbariam Campus. He has a Master's Degree in International Relations from the same University. Comrade Ibeneme is currently pursuing his P.HD in Comparative Politics and Conflict Management. He also has a Proficiency Certificate in Management from Nigeria Institute of Management (NIM).
He has written many published and unpublished articles, and he has co-authored many textbooks in political science. Ibeneme is currently an adjunct Lecturer in University of Uyo, Akwa Ibom State. He is a former banker of defunct Diamond Bank.
Although, he has not held any major leadership position, he demonstrated his leadership skills, when he was the National Secretary of Nnewi Academic Congress (NAC).
Nnewi: Somto Okonkwo, Ibeneme Onyeka, Peter Nwosu, Charlie Nwoye Set To Battle For APGA Ticket
Strength – Comrade Onyeka appears more credible than other aspirants due to his disposition to the contest so far. His humility and sound vision for the constituency remain his selling points. He is also believed to have the support of the Chairman of Innoson Group of Companies, and the man behind Africa's first automobile brand, Innoson Vehicle Manufacturing, Chief Dr. Innocent Chukwuma (Innoson).
Weakness – Ibeneme Onyeka is relatively unpopular in Nnewi. He appears to have concentrated more in his career development than building grassroots popularity. He is not a moneybag, and may find it difficult funding the Nigeria style of campaign, both at the primary stage and election proper.
Opportunities – Most APGA faithfuls see him as the most approachable and flexible. He is also underrated by opponents.
Threat – May lose out because of money play.
2. Comrade Peter Nwosu (Okwute)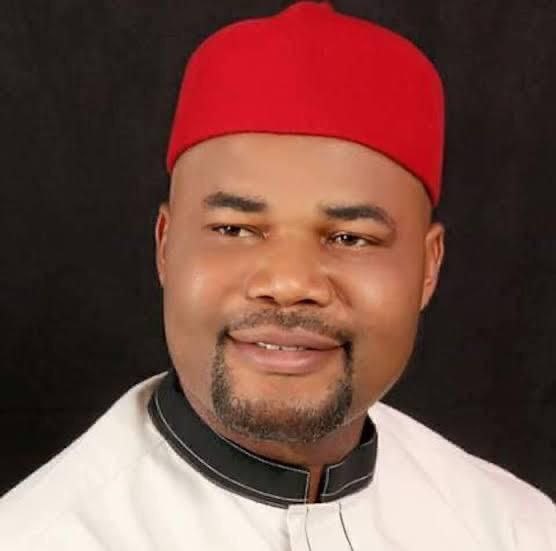 Comrade Peter Nwosu is most popular among all the aspirants. If aspirants are chosen based on popularity and philanthropy, none of the aspirants can rival him. He has been consistent with his relationship with the church, community, and party in the last five (5) years.
Popularly known as Peter Nupen, Comrade Peter Nwosu is a native Ndiezenwankwo- Umumeagbu in Uruagu Nnewi.
He started his education at Akeuegbo Central School, Uruagu Nnewi, before he proceeded to Balewa College Zaria and later Nigeria Defense Academy Kaduna. He furthered his Education at Federal Polytechnic Oko in 2003 where he obtained his OND in Business Administration.
Nnewi: APGA Disqualifies Charles Nwonye, Clears Peter Nwosu, Ibeneme Onyeka, Others
He has been in the petroleum industry in the last 20 years and have won several awards. He is the grand patron of NUPENG, Patron Petroleum Dealers Association.
His selling point is philanthropy and the ability to spend. He loves spending money. Some of his philanthropic activities include, the donation of an operational vehicle to Ndi Isi Obi Uruagu, building a community health center at Umumeagbu Uruagu, donation of a vehicle to Christ The Way Secondary School, Uruagu Nnewi, his scholarship scheme, and many others.
His effective use of the social media made him shine when he was the Senior Special Assistant (SSA) to the former Governor of Anambra State, His Excellency, Chief Dr. Willie Obiano, on Petroleum. No doubt, he has invested much in All Progressive Grand Alliance (APGA), especially in Nnewi North, none of the aspirants can beat that.
Strength – He is the most popular among the party faithfuls and leadership. He has been pushing the narrative that it is time to settle him for his consistency and philanthropy. As far this election is concerned, peter is a moneybag and ready to outspend any of the aspirants if money will decide. Peter is the favorite to win.
Weakness – Lawmaking is a serious business. If viewed from the obvious, crafting legislative proposals is a learned skill and also has to do with a lot of oratory. Peter Nwosu will definitely struggle in this area and this question his aspiration. He struggles to make speeches in commonwealth language.
Opportunities – He has a great hold on the party structure.
Threat – Competence question.
3. Architect Izuchukwu Stanley Okwumuo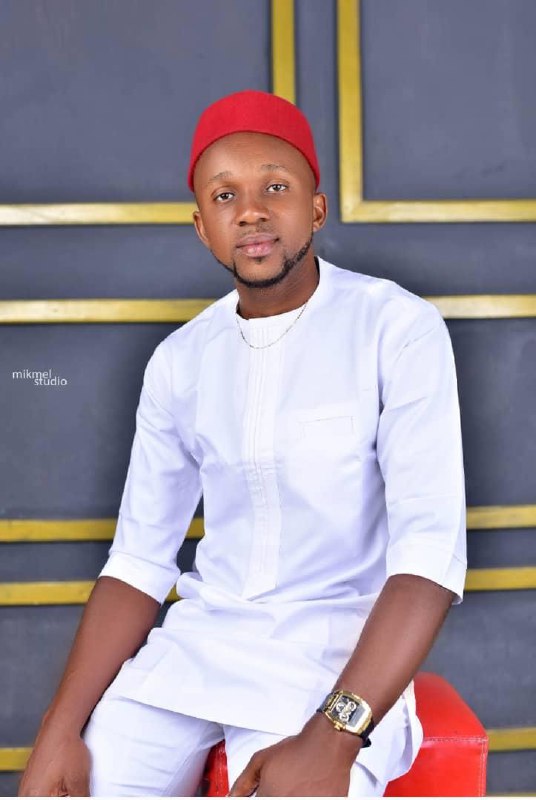 Architect Izuchukwu Stanley Okwumuo is the youngest of all the APGA aspirants. He is very energetic and one of the youngest philanthropists in Nnewi. Some young people believe he will be a good replacement for Hon. Nonso Smart Okafor.
Izuchukwu who hails from Akaboukwu Uruagu Nnewi had his primary school at Community Primary School, Akaboukwu, and Secondary School at New Era Model Secondary School, Nnewi. He is a graduate of Architecture and Drawing from Chukwuemeka Odumegwu Ojukwu University (Formerly Anambra State University).
He is the CEO of Zubix Construction, Architect and Builders LTD, with over twenty staff and over seventy others on a daily pay. He is married to Dr. Mrs. Joy Okwumuo.
Nonso Okafor Highlights Opportunities For Youths In Politics (photos)
Izuchukwu is one of the youths who in the last few years have put their time and resources to the development of Nnewi. He is also among the young philanthropist in Nnewi. Back in 2017, he built a water borehole in his community. He single-handedly constructed the kindred hall, and has given scholarships and educational grants to his people. It is on records that he has sponsored about ten (10) of uruagu youths abroad. Annually, he sponsors the free gate pass and provision of football jerseys during the annual Uruagu football competition. He has also constructed many culverts in various communities.
Izuchukwu Okwumuo is the current Works Committee Chairman in Nnewi North, he has also held other leadership positions at the community level.
Strength – Izuchukwu is popular among the youths, especially in Uruagu Nnewi. His candidature will appeal more to the young population. He has the capacity to navigate the labyrinth of rules, precedents, and procedures of the House. It is also believed that he may a pull a surprise in the primaries due to his strong connection to Isuofia, the Governor Soludo's hometown. Speculation has it that he has the full backing of the first family.
Weakness – He kept his aspiration off the media space until recently.
Opportunities – Relationship with the first family and his youthfulness.
Threat – Not popular among party faithfuls.
4. Ikechukwu Owulu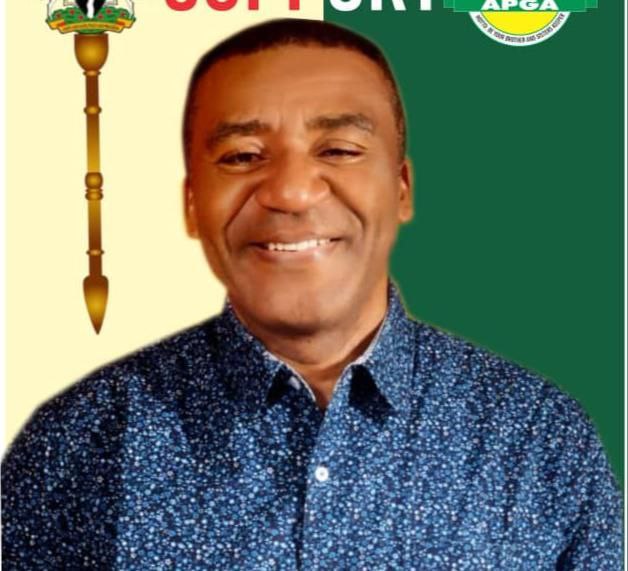 Ikechukwu Owulu is a surprise entrant into the race, most of his fellow aspirants never knew he was contesting until recently. He is the most underrated among all the aspirants. Little is known about him.
He is the son of the popular Mr. and Mrs. H. O. Owulu of Ndiojukwu, Uruagu Nnewi. He is a graduate of Political Science from the University of Nigeria, Nsukka. He is a successful businessman and happily married with kids. He is a lover of art and reggae music. He also enjoys reading political history, biographies, and autobiographies.
Nnewi North Constituency: Augustine Ikeh To Battle James Okoye and Chinedu Udeaja For YPP Ticket
Although he was cleared by the party, he appears not to be popular among party faithfuls and litte is known about him in the constituency. He is not on ground.
Strength – Unpredictable people most times spring surprises
Weakness – Popularity and acceptability question.
Opportunities – Underrated by opponents
Threat – He is a newbie.
Follow us on Facebook
Comments
comments
Post Disclaimer
The opinions, beliefs and viewpoints expressed by the author and forum participants on this website do not necessarily reflect the opinions, beliefs and viewpoints of Anaedo Online or official policies of the Anaedo Online.