BOMBSHELL: SUPPORTING IFEANYI UBAH, MOGHALU A POLITICAL MISCALCULATION!!! -GABROS (VIDEO)
A political stakeholder in Nnewi, Chief Gabriel Chukwuma, has advised Nnewi people to approach the February 16 presidential, senate and House of Representative elections with wisdom so that the community will not miscalculate and sabotage the political future of the town.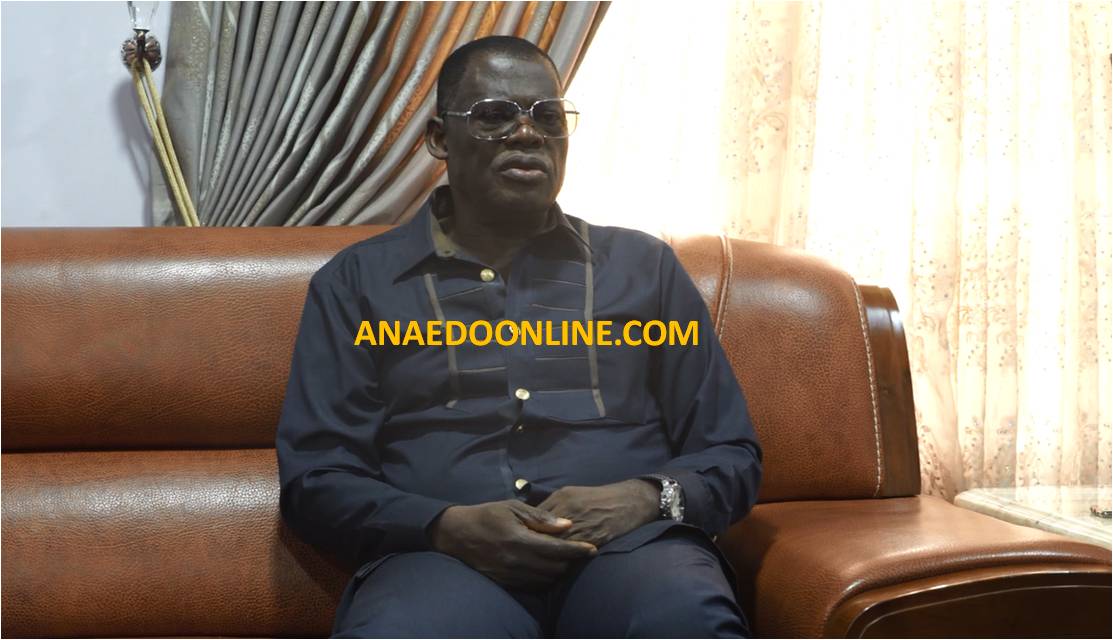 Chukwuma, the chairman of Nnewi United Football Club (formerly Gabros International), said he was not comfortable with the Nnewi Stakeholders Meeting held on Sunday, February 10, in Nnewi, Anambra State, where the convener, Dr. Cletus Ibeto encouraged Nnewi voters to turn out in great numbers on February 16, to support Patrick Ifeanyi Ubah, YPP, and Chris Emeka Azubogu, PDP, for senatorial and House of Representative aspirations, respectively.
Chukwuma, who claimed that he was not aware of the stakeholders meeting in Nnewi, said that though Azubogu, Ubah, and Moghalu are illustrious sons of Nnewi, yet, a candidate like Azubogu should be considered for general endorsement by Nnewi people, "while the duo of Ubah and Moghalu, who are not major contenders in the positions they pursue, should be traded for the political future of the industrial city.
READ ALSO: CLASH OF TITANS: WHO REPRESENTS NNEWI NORTH AT THE ANAMBRA STATE ASSEMBLY?
Speaking exclusively with Anaedooline in his Uru Umudim, Nnewi, country home, Chukwuma suggested that since other council areas are involved in senatorial and House of Reps elections, Nnewi should make others to support its House of Representatives candidate, Chris Azubogu; so that Nnewi will, in turn, support a senatorial candidate from, say, Olds Aguata region, so that in 2022, when Nnewi will be campaigning for governorship position, when the slot comes to Anambra South, the Old Aguata region will see the reason to support Nnewi.
On the presidential election where an indigene of Nnewi, Prof. Kingsley Moghalu, is also contesting, Chukwuma noted that Nnewi people should not waste their votes in the Young Progressive Party, YPP, but should join other well-meaning Igbo and Nigerians to support the Atiku/Obi ticket.
READ ALSO : BOMBSHELL IFEAYI UBAH SENATE DEAL AUDIO OF MEETING B/W OBIANO, IBETO AND
On the side of the House of Assembly slot for Nnewi State Constituency, Chukwuma suggested that any of the three major contenders in PDP, YPP, and APGA that wins the election, will be supported by Nnewi people since all those contesting are of the same kindred.
Comments
comments