The Convener of #Bringbackourgirls, Aisha Yusuf, has told the Department of State Security Services, DSS, and President Muhammadu Buhari that "we are all Biafrans",.
Yusuf was reacting over the arrest of a Nigerian Journalist, Mr. Chido Onumah by the department.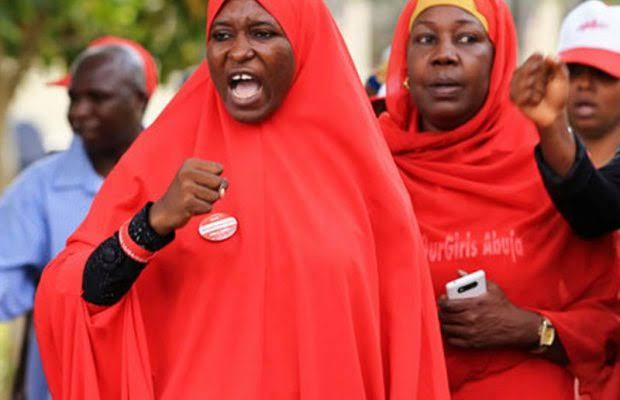 Onumah, a Nigerian journalist and rights activist who was arrested and
detained by the Department of State Services on Sunday evening, revealed that
he was arrested for wearing a T-shirt with the inscription: 'We Are
All Biafrans'.
It was had reported that Onumah, who was arrested by DSS operatives at the Nnamdi Azikiwe Airport in Abuja, was detained for hours.
READ ALSO: Nigeria Would Have Been Better And Developed If They Had Tapped Into Biafran Technology–Tsav
Speaking over the arrest, Yusuf said what we have is Political DSS.
She noted that the Vice president of Nigeria, Prof. Yemi Osinbajo was present during the time the journalist launched a book entitled "We Are All Biafrans".
She revealed that she is a Biafran too and the DSS can never shut her down to stop talking about President Muhammadu Buhari's that has failed in all ramifications.
"DSS picked Chudo Onumah at the airport apparently because he was wearing a t-shirt that says "We Are All Biafrans".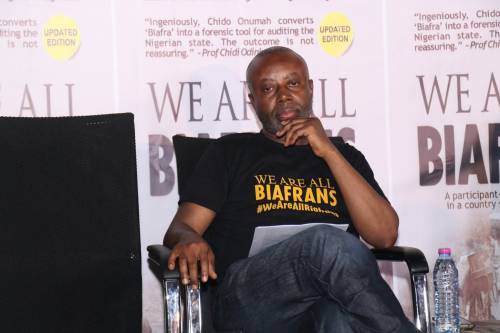 "Are we not all Biafrans? Are we not refuges right now in our country? So, DSS that is supposed to be an intelligent gathering organization, protecting Nigeria, picks up a man, wearing a t-shirt that says we are all Biafrans, a man who wrote a book with the same title that the vice president was at the book launch. For what? Is it this same DSS that we rely on to gather information? Is it this the same DSS that we rely on to arrest Boko Haram leader, Shekau?".
She further lambasted the DSS and claimed that with the way they are going, they won't be able to curb the insecurity in the country.
She adds that everyone is a Biafran including her.
" In case you don't know, my name is Aisha Yusuf, I am a Biafran, we are all Biafrans. We are not living in our country, we are merely surviving and we deserve better"
Comments
comments
Post Disclaimer
The opinions, beliefs and viewpoints expressed by the author and forum participants on this website do not necessarily reflect the opinions, beliefs and viewpoints of Anaedo Online or official policies of the Anaedo Online.